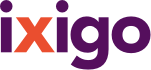 Account
Bookings
Customer Service
ixigo money
Alerts
Travellers
Logout
Hotels near Jutogh Railway Station Shimla
( 868 hotels )
There are around 868, Hotels near Jutogh Railway Station Shimla, India , where traveller can enjoy a comfortable stay. Hotels starting from ₹668 per night are available for stay near Jutogh Railway Station Shimla. Compare Shimla hotels prices on ixigo and save upto 58% on your booking of Shimla hotels.
Read more
Hotels near Jutogh Railway Station Shimla
Popularly known as the 'Queen of Hills,' Shimla is one of the most famous hill stations in India. Surrounded by 7 gorgeous hills, each hill covered by dense forests, Shimla is undoubtedly a great place to visit. A trip to the ' Summer Capital' of British India is something you shouldn't miss. The best time to visit Shimla is from March to June and from October to February.

So, if Shimla is your next holiday destination then you can opt for accommodation options close to Jutogh Railway Station. Hotels near Jutogh Railway Station Shimla offer accommodation to people travelling solo, with family or with a group of friends. Shimla hotels have great facilities and amenities for every kind of traveller.

Places To Visit Near Jutogh Railway Station Shimla

Jakhu Temple (7.8 km)
Accessible by foot, horse, ropeway and taxi, Jakhoo Temple is situated on Jakhoo Hill, Shimla's highest peak. It is an ancient temple which is dedicated to the Hindu deity Hanuman. Each year, a famous festival is held in this temple on Dussehra.

The Mall Road (7.1 km)
Constructed during British colonial rule, Mall Road is the main street in Shimla. It is located a level below the ridge.

Christ Church (6.4 km)
The second oldest church in North India, Christ Church is a beautiful church located in Shimla.

Jakhoo Hill (7.8 km)
Covered with Alpine trees, Jakhoo Hill highest point of the city.

Connectivity To and From Jutogh Railway Station Shimla
To travel to and from Jutogh Railway Station Shimla or to explore the nearby famous places, you can hire a local cab which are readily available in the city. But for budget travel in Shimla, you board a city bus. There are state Government buses which are available from almost all parts of Shimla. You can also hire taxis and private cabs for exploring places. They are comfortable and the drivers also acts as tourist guides sometimes.

Luxury Hotels Near Jutogh Railway Station Shimla
Looking for a luxurious holiday in Shimla? If yes, then how about staying in one of the best luxury hotels of Shimla? Hotels like The Oberoi Cecil (3.8 km), Clarkes Hotel (7.3 km), Hotel Willow Banks (7.4 km) and Wildflower Hall, An Oberoi Resort (17.1) should be on your list. Also, there are several great family hotels near Jutogh Railway Station Shimla.


Budget Hotels Near Jutogh Railway Station Shimla
Thinking of cutting down your budget for hotels? Don't worry these following hotels in Shimla will help you in planning your vacation in a super cheap way. Hotels like Aamantran Home Stays (1 km), Annadale View, Shimla (5.3) are great options. Also, D S Cottage Homestay and OYO 3361 Hotel Kapital are available for budget travellers. Also, if you book hotels based on the reviews and ratings, there are plenty of budget star rating hotels near Jutogh Railway Station Shimla.


Hope the above list of awesome hotels in Shimla will take care of all your accommodation worries in the stunning city!
*prices shown are per night per room & inclusive of taxes
5.5 km from Jutogh Railway Station

-

-

-

3.8 km from Jutogh Railway Station

-

-

-

4.5 km from Jutogh Railway Station

-

-

-

1.2 km from Jutogh Railway Station

-

-

-

4.2 km from Jutogh Railway Station

-

-

-

0.8 km from Jutogh Railway Station

-

-

-

7.5 km from Jutogh Railway Station

-

-

-

9.4 km from Jutogh Railway Station

-

-

-

1.6 km from Jutogh Railway Station

-

-

-

Hans Hotel

Near Sabji Mandi Ground, Near Victory Tunnel

2.7 km from Jutogh Railway Station

-

-

-

1.2 km from Jutogh Railway Station

-

-

-

0.6 km from Jutogh Railway Station

-

-

-

3.7 km from Jutogh Railway Station

-

-

-

2.9 km from Jutogh Railway Station

-

-

-

3.9 km from Jutogh Railway Station

-

-

-

5.6 km from Jutogh Railway Station

-

-

-

3.9 km from Jutogh Railway Station

-

-

-

7.9 km from Jutogh Railway Station

-

-

-

8.3 km from Jutogh Railway Station

-

-

-

0.8 km from Jutogh Railway Station

-

-

-

4.6 km from Jutogh Railway Station

-

-

-

5.8 km from Jutogh Railway Station

-

-

-

1.9 km from Jutogh Railway Station

-

-

-

3.1 km from Jutogh Railway Station

-

-

-

3.4 km from Jutogh Railway Station

-

-

-