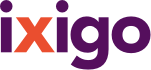 Account
My Trips
Customer Service
ixigo money
Alerts
Travellers
Logout
Hotels near Tirupati Railway Station Tirupati
( 225 hotels )
There are around 225, Hotels near Tirupati Railway Station Tirupati, India , where traveller can enjoy a comfortable stay. Hotels starting from ₹603 per night are available for stay near Tirupati Railway Station Tirupati. Compare Tirupati hotels prices on ixigo and save upto 51% on your booking of Tirupati hotels.
Read more
Hotels Near Tirupati Railway Station
Situated in Chittoor district of Andhra Pradesh, Tirupati is an important pilgrimage center in India, housing the Sri Venkateswara temple. The city is set in the foothills of the Eastern Ghats. People from all around the world come here to visit. For the same reason, hotels near Tirupati Railway station are people friendly and offer accommodation to all types of travellers.
Although it is advised to not visit Tirupati during the summers since the temperatures get extremely harsh, Tirupati remains rather cosy and comfortable during the monsoon season and the latter months of the year. There are many hotels near Tirupati Railway station in Tirupati. Whether you're travelling solo, in groups or going for a family vacation, hotels here have all sorts of facilities and amenities that you might require on your stay. Also, all hotels here are tourist friendly, clean and available in all price ranges, you wouldn't have a problem finding the hotel of your choice.
Places To Visit Near Tirupati Railway Station

1. Sri Venkateswara Swamy Vaari Temple
Apart from the Sri Venkateswara temple, this is one of the important destinations in the city. It is located on the Tirumala hilltop and serves millions of devotees each year. The most important part of the temple is the 8 foot long idol of Lord Venkateswara.

2. Talakona waterfalls
Falling from a height of 270 meters, it is the highest waterfall in all of Andhra Pradesh. The way to the waterfalls extends for about two kilometres into the forest from the base. The view is said to be especially amazing during the rainy season.

3. Deer Park
Although named deer park, it has an extensive list of animals. It is also a major tourist attraction in the state. The park also offers some amazing scenery.

4. Sri Vari Museum
Situated in Tirumala, Sri Vari Museum is one of the most famous museums in the city and focuses on the history of the Venkateswara temple. It has an immaculate collection of scriptures, artifacts, pictures and sculptures.

5. Srikalahasti
Situated on the banks of the Swarnamukhi river, it is visited by pilgrims on a frequent basis.
Connectivity To and From Tirupati Railway Station
You will never have a problem with transportation in Tirupati. It has a well planned and strategically sound transportation scene. You can find cabs very easily from all Tirupati hotels near Tirupati railway station.
Other than this, since all important temples are situated in close proximity to each other, you can also choose to just take a walk.
Bus
The city has state run buses that can be chosen to travel around the city. Also,they are cheap when compared to other modes of local transportation here.
Taxi
Along with buses and other forms of local transportation, taxis are also rampant in this city. If you're travelling to Tirupati temple in the summers, this might be a good transportation option.
Luxury hotels near Tirupati Railway station
If you're planning to stay in Tirupati at a hotel, there are multiple options available. Whether it's a single room or you're looking for family hotels near Tirupati Railway, these are some of the options you can consider: Fortune Select Grand Ridge, Oyo 10701 Moukthi Apartment, Oyo 10700 Padmavathi, Man Sarovar Premiere, Kenses Hotel, Pai Viceroy, Hotel Red Carpet and many more.
Budget Hotels Near Tirupati Railway Station
If you're the kind of person who only books hotels based on customer reviews and ratings, there are plenty of budget star rating hotels near Tirupati Railway Station. Some of the options you can consider include Hotel new Aiswarya, Puligoru residency, Sri Narayana Guest Rooms, Msr Lodge, Hotel Gopi Krishna, Hotel Sujana Lodge and many more.
*prices shown are per night per room & inclusive of taxes
1 km from Tirupati Railway Station

-

-

-

1.2 km from Tirupati Railway Station

-

-

-

1.6 km from Tirupati Railway Station

-

-

-

3.5 km from Tirupati Railway Station

-

-

-

3.4 km from Tirupati Railway Station

-

-

-

2.3 km from Tirupati Railway Station

-

-

-

1.9 km from Tirupati Railway Station

-

-

-

1.9 km from Tirupati Railway Station

-

-

-

0.6 km from Tirupati Railway Station

-

-

-

4 km from Tirupati Railway Station

-

-

-

1.5 km from Tirupati Railway Station

-

-

-

1 km from Tirupati Railway Station

-

-

-

3 km from Tirupati Railway Station

-

-

-

3.8 km from Tirupati Railway Station

-

-

-

1.3 km from Tirupati Railway Station

-

-

-

2.4 km from Tirupati Railway Station

-

-

-

1.6 km from Tirupati Railway Station

-

-

-

1 km from Tirupati Railway Station

-

-

-

1.2 km from Tirupati Railway Station

-

-

-

1.7 km from Tirupati Railway Station

-

-

-

1.7 km from Tirupati Railway Station

-

-

-

1.1 km from Tirupati Railway Station

-

-

-

1.3 km from Tirupati Railway Station

-

-

-

2 km from Tirupati Railway Station

-

-

-

0.8 km from Tirupati Railway Station

-

-

-