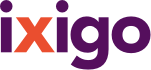 Account
Bookings
Customer Service
ixigo money
Alerts
Travellers
Logout
Hotels near Varanasi Railway Station Varanasi
( 595 hotels )
There are around 595, Hotels near Varanasi Railway Station Varanasi, India , where traveller can enjoy a comfortable stay. Hotels starting from ₹688 per night are available for stay near Varanasi Railway Station Varanasi. Compare Varanasi hotels prices on ixigo and save upto 53% on your booking of Varanasi hotels.
Read more
Hotels near Varanasi Railway Station
One of the world's oldest inhabited cities, Varanasi in Uttar Pradesh is known by several names like Banaras, Kashi (city of lights), Anandvan (forest of bliss), Mahasmashana (the great cremation ground) and more. The city is popular for its silk sarees, Hindustani classical music and dance, and milk sweets.

As a highlight, stroll the ghats or watch the sunrise from a boat on the Ganges and explore the various traditions and cultures the city has to offer. A popular pilgrimage point for Hindus, Varanasi is visited by thousands of people who are looking for purification and salvation.

All the hotels in Varanasi offer a range of facilities and services to ensure a comfortable stay for their guests. If you are planning to visit this city for a vacation or on a business trip, you can look for hotels near the Varanasi railway station as per your budget and preferences. You can choose to stay near the station or in the city centre, depending on your itinerary.

Places To Visit Near the Varanasi Railway Station

Kashi Vishwanath Temple (4.2 km)
Regarded as one of the country's most popular Hindu temples, Kashi Vishwanath Temple is dedicated to Lord Shiva. The leading Jyotirlinga in the temple is considered as the 12th of all the Jyotirlingas in India.

Vishalakshi Temple (4.2 km)
Dedicated to the Vishalakshi Maa or the Goddess Parvati, Vishalakshi Temple is the most famous Hindu temple located on the bank of the Holy River Ganga in Varanasi.

Sankat Mochan Temple (6.9 km)
Sankat Mochan Temple in Varanasi, also known as the Monkey Temple is dedicated to Lord Hanuman. The premises of the temple witnesses the presence of a lot of monkeys. It is the main temple for Hindus for religious and cultural events.

Sarnath (9.2 km)
One of the most famous places in Varanasi, Sarnath is a destination for cultures like Hindu, Buddha and Jain. It is the place where Gautama Buddha first taught the Dharma.

Banaras Hindu University (9.8 km)
Functioning since 1919, Banaras Hindu University is an old public university which is the largest residential university in Asia. It is the 3rd best in India and the 10th best in the world.

Connectivity To and From the Railway Station
Varanasi Junction Railway Station, also popular as the Varanasi Cantt Railway Station is the rail hub of Uttar Pradesh.

It is quite convenient for a person to reach from city centre to the railway station or vice versa. The distance one needs to cover is approximately 4.3 km which can be in about 20 minutes.

The distance between Varanasi Junction Railway Station and the Varanasi airport is 22 km. This distance can be covered in approximately 26 minutes.

The distance between Varanasi Junction Railway Station and Varanasi Bus Station is 1 km. It is quite easy to cover this distance is less than a minute.

To reach to and from the city or the airport or the bus stand from the station, one can opt for a taxi/private taxi or autorickshaw service which is available at the entrance of the station.


Luxury Hotels Near Varanasi Railway Station
If you are among those travellers who love to be extravagant on their vacation, then the city of Varanasi has a lot of stay options for you to splurge on.

Clarks Varanasi, Ramada Plaza JHV, Rivatas By Ideal, Taj Nadesar Palace and Taj Ganges are some of the best luxury hotels near Varanasi railway station.

With classy rooms, upscale facilities, superlative service and plush dining, these ultra-modern hotels will make your stay comfortable and opulent.

Business Hotels Near Varanasi Railway Station

If you are looking for hotels in the beautiful city of Varanasi, near the business district of the region, then there a number of options you can choose from.

The India Benares, Hotel Meraden Grand, Hotel Hindustan International, Costa Riviera Hotel and The Amayaa are some of the options for business hotels near Varanasi Railway Station.

With a modern infrastructure and all major amenities for the comfort of the guests, you can book these properties and enjoy a perfect stay. All these business hotels have major facilities like Wi-Fi, parking, laundry, parking, airport shuttle, etc.

Budget Hotels Near Varanasi Railway Station

Don't like spurlging on your stay during a vacation? Well, do not worry as there are a number of great hotels at reasonable prices and decent stay in Varanasi. These properties are the most affordable

budget hotels near Varanasi railway station

that offer excellent service and satisfying facilities.

Hotel New Temple's Town, Hotel Regency, Hotel Grand Continental, Hotel Plaza Inn and Hotel City Inn are some of the great budget hotels here. These offer great prices, all major facilities and good services for a comfortable stay.

If you are planning to visit Varanasi, then choose to stay at one of these properties as per your budget and preference.
*prices shown are per night per room & inclusive of taxes