* price includes taxes and fees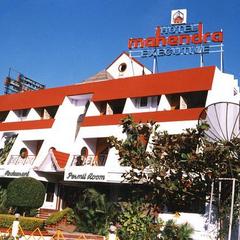 Opposite Koyana Society, Khed, National Highway, Opposite Koyana Society, khed, satara,
Two and half hours drive from Pune, and 50 kms. from Pachgani Mahabaleswar, on Pune-Banglore National Highway at Satara stands the magnificent 'Hotel Mahendra Executive'.The hotel, an architectural marvel, stands out amongst the other highway hotels between Mumbai and Satara.The hotel with star grade facilities is open for customers 24 hours. There was a time when Satara had no decent hotels on highway and travelers had to drive all the way to Karad, once left Pune.Thus M/s Sulke family took up the challenge and constructed the marvelous 'Hotel Mahendra Executive' which opened to the public on 1st Apil 1995. Ever since, the hotel had been attracting customers ranging from eminent personalities, company executives, politicians, to highway travelers. The hotel had also become the choice of foreigners traveling on the highway.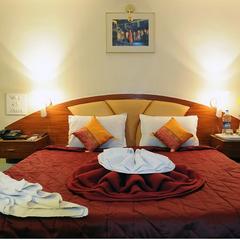 Tapase Marg, Karnje, Near Hotel Rajtara, Koyana Nagar, Near Hotel Rajtara, koyana society, satara,
We introduce ourselves as one of the executive Hotels in Satara since 17 years in the hospitality industry giving quality, sincere service to our valuable customers. We have luxuriously furnished Executive Suites, A.C./ Non A.C. Rooms with latest modern amenities & only one A.C. Conference Hall with 140 persons sitting arrangement with MULTIMEDIA PROJECTOR in Satara and last 5 years first time in western Maharashtra in our hotel 24 hours internet connection ( WI FI ) absolutely free in all Rooms. We offer you Morning breakfast & Pure Vegetarian Thali , Conference Hall & for your Conference with buffet.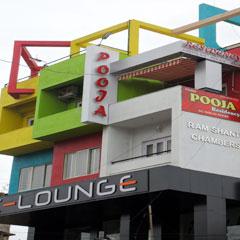 #48D, Opposite Karad Urban Bank, Ram-Shanti Chambers, Pantacha Got, Opposite Karad Urban Bank, pantacha got, satara,
Hotel Pooja Residency is ideally situated in heart of Satara at Panchgata Got opposite Karad Urban Bank in Satara. The distance of the hotel is about 120 kilometres from the Pune Airport and about 5 kilometres from railway Station. It has distance of just 5 minutes from Powai Naka and bus stand and 2 kilometres from Natraj Temple. The Hotel building has unique architecture and located in the heart of town. The terrace and gallery provides picturesque view of surrounding areas and is ideal for tourists and business travellers. In addition to an ideal location, the hotel offers excellent services and facilities that makes stay comfortable and memorable. Hotel Facilities :On Request: Taxi Services, Doctor on call, Laundry Service Room Amenities :Air-Conditioning, Cable Television, Intercom Facility, Mineral Water (chargeable), Balcony/Sit Out, Hot/Cold Running Water, Bathroom Toiletries It has 11 well-appointed rooms which are categorized as Deluxe, AC Executive and AC Suite.DiningFood can be made available on request. Internet: Not Available & Parking Facility: Not Available Check-in Time: 10:00 AM & Check-out Time: 9:00 AM"
Sorry, no matching hotel found in your selected category.
Please reset your filters.
OR


Go to map view to find near by hotels

view on map
show more