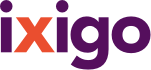 more
Account
My Trips
Customer Service
ixigo money
Alerts
Travellers
Logout











+ 6 more
Room Type
Provider
Ivory Coaste Review and Rating
#11 of 70 B&Bs / Inns in Kannur (15 reviews)
powered by
WRITE A REVIEW
Beautiful. Peaceful. Relaxing.
by Dees_Comments on 01 Feb 2019 (Couple Traveller)
Off the beaten track and away from any hustle and bustle - this beautifully maintained guesthouse, set amongst the palm trees, is a real gem. Bipin, the owner and host, was at the gate to meet us on arrival and show us to our huge, and spotlessly clean, bedroom and en-suite bathroom - a super-efficient ceiling fan and breeze from the open windows, combined with the sound of waves breaking on the nearby beach, ensured us a great nights sleep. The guesthouse is very well maintained and we enjoyed ...
Read More
A great getaway, simple tasty food, lovely beach close by, extremely peaceful
by pravin123 on 31 Dec 2018 (Family Traveller)
I stayed here for 5 days with my family, mom, sisters and their famiyl and we enjoyed each day. Bipin is a wonderful host, well spoken, very courteous, patient with the children. He has good local knowledge and is able to suggest and guide well. The food is local cuisine. The menu is limited but the taste is excellent and non spicy. Everything is freshly made. Both veg and non-veg options are there. The rooms are very clean and neat. There is no ac but if you leave the windows open, it is fine...
Read More
Relax, Recuperate, Revive
by psudindar on 21 Oct 2018 (Couple Traveller)
My daughter visited this homestay and had been telling us to visit. Though we have friends who live in Kannur, she booked us here! Our drive into the road that leads to the place was narrow! I was apprehensive. Bipin, the owner was waiting outside to direct us. Clean, simple room, clean bathroom and an amazing view of the tree tops greeted us! The sound of the sea is soothing. The beach is just a 5 min walk. It's clean, not crowded and the sunsets are a show that one mustn't miss! Bipin serves a...
Read More
One of the best place we stayed till now
by Nehajn on 20 Jun 2018 (Couple Traveller)
Simply amazing experience. To start with the Location is right on the beach, you can hear the sound of waves, there is thick patch of trees b/w the property and sea otherwise you can even see the sea from the balcony on the first floor. The road to reach this place is pretty narrow one car at a time and not in that good shape as it's a dead end and very less people use it so I think not renovated. Our host Bipin is a great guy, he is there for any kind of help one would need, my wife even aske...
Read More
Wonderful weekend getaway
by ShriIyer on 03 Mar 2018 (Friends Traveller)
Beautiful property and a fantastic host! The house is located a few meters from Kizhunna Beach. It was relaxing to lie on hammock and listen to waves. Thottada beach is also a short walk from here. Lovely clean beaches with hardly a soul on both beaches. About the house - well maintained rooms, small garden with plenty of greenery. Ideal place to relax. Bipin was a wonderful host - made all arrangements to make our stay comfy. Gorged on delicious home made food that left us craving for more. A b...
Read More
READ ALL REVIEWS
Ivory Coaste Address
Address
Thottada Beach Road, Kizhunna
About Ivory Coaste
CHECK IN 12:00 AM
CHECK OUT 12:00 PM