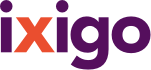 more
Account
My Trips
Customer Service
ixigo money
Alerts
Travellers
Logout












+ 11 more
Room Type
Provider
Kahani Paradise Review and Rating
#4 of 10 hotels in Gokarna (21 reviews)
powered by
WRITE A REVIEW
Fabulous place
by Tim W on 15 Jan 2019
We stayed her for several days as a couple. The staff were unfailingly helpful and could organise taxis to get us to and from Goa airport. There is a beautifully sited pool with views of the sea at Belekan. On the other side of the house you can walk down to Paradise Beach and join the hippies, although we found that Kahani Paradise offered us much more than the beach could. The gardens are a paradise in themselves even though they are still being developed. The bird life was also very special. ...
Read More
Truly paradise
by deeptipanda19 on 21 Nov 2018 (Couple Traveller)
Absolutely loved this place. The property is about 18 months old so practically new. It's absolutely gorgeous. The approach is a bit tricky but they send there person to a popular point to pick you up so no worries finding the property. Once you reach its a gorgeous lavishly done up property on a hill top surrounded by forrest and a view of the Arabian Sea in the distance. The rooms are huge and bathroom even bigger. Every little detail is thought out and placed artistically. I have to say thi...
Read More
Reservation process and front desk contact seems to be very loose
by ngupta_it on 03 Oct 2018 (Family Traveller)
finding it hard to contact anyone to get info. There is only one number available, which seems hard to reach out to. Enquiry form in the Kahani Paradise website, doesn't seem to work, so sent an email to reservations and no response for a day. Seems a bit disappointing.
The most beautiful house we have been too.
by Doon M on 11 Sep 2018 (Friends Traveller)
Nestled in the side of a hill with beautiful views over paddy fields to the sea, Kahani Paradise is the most beautiful,elegant and relaxing place to stay. Under a 3 hour drive from Goa international airport it is in a truly magical setting with exceptional attention to detail throughout, delicious menus incorporating local ingredients and everything finished to an incredibly high standard of excellence. Set in beautiful gardens and with a short walk to the beach, it is definitely a place NOT to...
Read More
The real paradise
by Trek801748 on 11 Sep 2018 (Couple Traveller)
From the first second until the end we felt we had reached paradise. I will not call it a service because it feels like family hospitality in the most wonderful way there is, full of pleasant treats and surprises, and the owner is the most successful person in the hospitality we've ever met. Recommend to anyone who likes to be pampered and wants to experience something new and good at the highest level.
READ ALL REVIEWS
Kahani Paradise Address
Address
Belekan Road, Tadri
About Kahani Paradise
CHECK IN 1:00 PM
CHECK OUT 12:00 PM