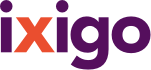 more
Account
My Trips
Customer Service
ixigo money
Alerts
Travellers
Logout












+ 3 more
Room Type
Provider
Lamahatta Residency Review and Rating
#1 of 2 Specialty lodging in Lamahatta (10 reviews)
powered by
WRITE A REVIEW
Great Property with amazing Views
by caaesar on 25 Sep 2018 (Friends Traveller)
it is one of the best hotels in the area. we had not expected to find something of this standard in this area. the rooms were spacious, clean and well maintained. it had large glass windows from which we could enjoy the views. the bathroom was very well maintained with 24 hours hot water. food was very delicious and very reasonably priced.
NICE PROPERTY
by Ujjaini88 on 20 Sep 2018 (Family Traveller)
A good property near Kalimpong, too peaceful and quiet place. We stayed there for 1 night but later realised that we did the mistake for the short booking period. Anyway next time we certainly rectify this issue. We had booked 3 rooms, all are good and food was nice. For booking call 9007184000 and they will help you. We certainly visit again.
Enchanting Experience
by ArnabD22 on 18 Sep 2018 (Family Traveller)
Lamahatta is a beautiful place overlooking Kanchenjunga, towns like Darjeeling, Namchi and situated just in the lap of nature with misty Pine forest, developed into an eco park by the current government. We booked two rooms (had my 4 year old kid with us) in the Lamahatta Residency. I must admit that Mr. Anju Dupka has a real strong crew of support staffs, all are a family though. We had faced nature's fury by means of continuous rain before our arrival causing continuous blackouts for two days ...
Read More
BEAUTIFUL NATURE
by 851kalyanr on 12 Sep 2018 (Friends Traveller)
This is one of the most popular destination in Lamahatta, 23 km from Darjeeling and certainly for nature lovers within budget. Rooms are very good with complimentary breakfast. Staff and reception people are very friendly and helpful. This nature surrounding property is surprisingly awesome with superb services including the amenities. For booking people are requested to contact at 9007184000. Strongly recommend for family stay.
EXCELLENT STAY IN PEACE HEAVEN
by ELINA S on 12 Sep 2018 (Family Traveller)
The owners are very intelligently built this beautiful property in a place, which is very near to Darjeeling but without any city patches. Nice location & ambiance with just 23 km from Darjeeling- in lush green surroundings and clear view of the Kanchenjangha from your room possible, if you are lucky enough with weather. Complimentary breakfast and food are very good. For booking you can contact at 9007184000. Staff are very friendly and helpful. Certainly recommend for family visit.
READ ALL REVIEWS
Lamahatta Residency Address
Address
9th mile Lamahatta Darjeeling
About Lamahatta Residency
CHECK IN 12:00 PM
CHECK OUT 12:00 PM