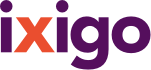 more
Account
Bookings
ixigo money
Alerts
Travellers
Logout
Hotels

››

Leisure Vacations Nature's Cradle
Leisure Vacations Nature's Cradle , Madikeri
|
4/5 - Good
(45 reviews)








Leisure Vacations Nature's Cradle Review and Rating
#17 of 315 Specialty lodging in Madikeri (45 reviews)
powered by
WRITE A REVIEW
Dirty rooms, Overbooked hotel, unprofessional management
by OmkarM106 on 09 Jun 2018 (Family Traveller)
I was forced to book this at Madikere at the last moment through Yatra.com with full payment of Rs.3500/- per night, for 2 nights and 2 room. They said they were overbooked, and forced me to shift to a low grade homestay for the first night. Food was good, staff was courteous and extremely poor management. The second night they shifted to yet another hotel which was a nightmare. They roof was leaking during rains, I had to move my bed and place a bucket. They kid slipped and fell on the water ...
Read More
Enjoyed stay with nice hospitality and good food.
by rrohilla on 21 Apr 2018 (Family Traveller)
We stayed for 2 nights in April 1st week. Staff is very courteous and helpful. Food quality was good. Room and bathrooms are clean. Only issue is related to parking and I believe they working on this to make additional parking.
Power cuts...No WiFi...Un professional staff.
by VarunA423 on 16 Feb 2018 (Family Traveller)
Visited this place from 12 Feb 18 to 15 Feb 18 If you select superior room then you will get some mountain view. Stayed in room 403 which is a superior room but view was blocked by a tree. Very small property of 16 to 20 rooms only. Nothing to do within the property. Madikeri city is approx 3 km from this place. Breakfast is pathetic so avoid taking it in your package. Staff is unprofessional, actually there is no proper management. Won't recommend this property to stay.
Do you want to enjoy Sun set with a cup of coffee ? Then it is right place.
by SiddharthaL6 on 28 Jan 2018
I am surprise after reaching this resort.. Do you like to have coffee or any types of drinks just seat on chair in balcony ......!!!!!!. Food quality is very good. Superb breakfast . All staff are very cooperative. It is a challenge you have to go again if you stay 1 day here.
Lucky to find this gem in Coorg
by Ranjana_SG on 19 Jan 2018 (Couple Traveller)
I discovered this hotel completely by accident. My bookings for another property, surprisingly, got cancelled and my travel site recommended Coorg Heights Resort. Since I was 3 days away from my trip, I accepted the recommendation immediately so as to not hamper the rest of my plans. I hadn't had the opportunity to take a look at the property before making the decision. The day I was to reach the property, the staff periodically confirmed as to what time I was going to make it. I reached the ho...
Read More
READ ALL REVIEWS
Leisure Vacations Nature's Cradle Address
Address
Thalathmane
Madikeri, undefined, india
About Leisure Vacations Nature's Cradle
CHECK IN 12:00 PM
CHECK OUT 10:00 AM