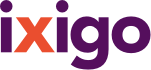 more
Account
Bookings
ixigo money
Alerts
Travellers
Logout
Love's Farm, Ramgarh , Rāmgarh
4.5/5 - Excellent
(71 reviews)
Love's Farm, Ramgarh Review and Rating
#1 of 8 B&Bs / Inns in Ramgarh (71 reviews)
powered by
WRITE A REVIEW
An amazing two night stay at Taradale cottage
by Deeksha M on 20 Jun 2018 (Friends Traveller)
I with my two friends stayed at Taradale cottage last week, n trust me when I say it, this place has all that you need for a relaxing stay. The architecture of the cottage is so archaic and beautiful, every nitty gritty of it has an old charm to it. It was a love at first sight. Room was so cosy and beautiful with all the necessary facilities. We were served hot and fresh home cooked food, cook was expert in making Indian as well as continental. They treated us with so much love and care that th...
Read More
Taradale Cottage Ramgarh
by Basant B on 05 Jun 2018 (Family Traveller)
Sir, Thanks for giving us the opportunity to stay at your taradale cottage.Your cottage is so beautiful and so very well maintained.The scenic beauty from the cottage and the garden with apricot,peach & apple trees around are just awesome.The food served deserves to be appreciated as it was so homely.The staff was so congenial.We enjoyed every moment.So my family gives your cottage 10/10.We will surely come back and recommend others to visit such a lovely place. Thanks And Regards. Basant Bhatia...
Read More
Beautiful Colonial cottage with spectacular view
by 991apurvad on 30 Jan 2018 (Friends Traveller)
Taradale is located in ramgarh and slightly isolated. You need to walk downhill around 200m to reach there. As a result the climb back up is tough for some people. However the view and the cottage is spectacular. It's a colonial cottage with all the colonial feels still there starting from the fireplace,the staircase with old pictures and the overall decor . The outside area is very pretty with their garden furniture,swing, view of the beautiful mountains along with plenty of sun during the day...
Read More
Heritage Hotel, in ship-shape, attentive & discreet staff, great views, quiet location.
by FromKalaw on 20 Oct 2017 (Solo Traveller)
In the Ramgarh area near Naini Tal town - though far enough to get away from Naini's crowds - is this a hideaway property. Park your vehicle a short distance away on the main road and walk down the mountain slope to reach this home-now-hotel. The 'distance' from the 'world' duly established, now prepare to soak-in the hospitality of this truely lovely home/hotel. The stairwell has sepia prints from the days of the Raj, but the rooms and the facilities are contemporary and the helpfull staff ...
Read More
A place where time stands still
by Dharini B on 18 Sep 2017 (Couple Traveller)
Imagine a cottage surrounded by fruit-bearing trees—apricots and peaches and cherries—and mountain birds. That is Taradale. Taradale is a colonial bungalow, full of sunshine. There's much to do here—you can play board games, read one of several books on bird-watching, or take a trek up a hill, lush with rhodendrons, and stop at hermit's for a cup of basil tea. Here is a home where the staff is welcoming, where the food is delicious. Stop by for a beautiful weekend. There isn't a happier plac...
Read More
READ ALL REVIEWS
Love's Farm, Ramgarh Address
Address
Village Bohrakote ramgarh
Rāmgarh, undefined, india
About Love's Farm, Ramgarh
CHECK IN 12:00 PM
CHECK OUT 10:00 AM