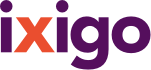 more
Account
Bookings
ixigo money
Alerts
Travellers
Logout
4.5/5 - Excellent
(12 reviews)





Mandarava Homestay Review and Rating
#151 of 232 B&Bs / Inns in Leh (12 reviews)
powered by
WRITE A REVIEW
Steep drop in quality. Rude staff and owner.
by Suresh R on 02 Sep 2017 (Family Traveller)
Having been a frequent guest, with delightful stays, over the past few years at Mandarava, the experience over the past 2 weeks has been horrendous. Rooms not cleaned. Bathrooms look like they were cleaned a year ago. The kitchen smells like a pigsty. The staff do not surface before 8am. Even drinking water takes an hour to be served. Staff who are rude and use guest areas to drink liquor and entertain their guests - service and safety of paying residents be damned! Repeated feedback provided to...
Read More
perfect base for exploring Ladakh
by ullrichsb on 17 Jun 2017 (Family Traveller)
We (family of 6) spent 2 weeks in Ladakh and used Mandarava guest house as our "basecamp" to get back after tours to lake Pangong and a 3 day hiking tour. We felt very lucky to have chosen this guest house as it provided a quiet and clean resort to relax and rest and at the same time was in a walking distance to Leh. Friendly owners, friendly staff, good food, nice garden; all you need.
Feels like home
by Suresh R on 01 Feb 2017 (Family Traveller)
For the sheer experience of warmth, ease of engagement, responsiveness, sensitivity to needs and immense flexibility - all at a fantastic rate, Mandarava is the place to stay at Leh. The facility is managed by the owner's daughter, who does not shirk from waking up early in the morning to personally pack breakfast / meal when one sets out for a long drive. As the property is owned by a Dr. emergency medical care is a great plus :-) - this helps at Ladakh for sure.
Wonderful homely stay in stunning Leh
by Lyni_India13 on 17 Oct 2016 (Couple Traveller)
We feel extremely lucky to have chosen Mandarava Homestay as our accommodation choice for our time in Leh. Staying at this homestay was what really made our time in Ladakh extra special. Prior contact by email with Jigmet to book a room was smooth and efficient; her English was perfect and she was a lovely person who we got on very well with. The rest of the family, including the doctor and Sonu, were absolutely wonderful and very much looked after us during our stay. A very special thanks to ...
Read More
Cosy Homestay with excellent Sun and Moon views
by KumarA600 on 21 Aug 2016 (Solo Traveller)
Great place for a homely stay. Located centrally, main market and airport are merely 10 minutes drive. Single and double rooms are available at very reasonable rates with adequate sizes and excellent window views. I gazed on the stars and moon each night. Solar heaters are there to get hot water in a minute. There is a farm garden through which you get your delicious breakfast and you can pick some apples and apricot from the garden. Ask them for Khambir, butter tea and eggs in breakfast; it's k...
Read More
READ ALL REVIEWS
Mandarava Homestay Address
Address
main tukcha road
Leh, undefined, india
About Mandarava Homestay
CHECK IN 09:00 AM
CHECK OUT 10:30 AM