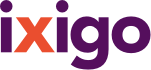 more
Account
Bookings
ixigo money
Alerts
Travellers
Logout
near adikadalayi temple sadaam beach road
View Map
4.5/5 - Excellent
(6 reviews)












+ 8 more
manshore bay Review and Rating
#8 of 58 Specialty lodging in Kannur (6 reviews)
powered by
WRITE A REVIEW
Good and nice experience.
by MalavikaS46 on 23 Jul 2018 (Friends Traveller)
We all would love to visit and stay at a place where we get relaxation of mind, happiness and comfortable feeling through good ambience. I have experienced these at Manshore Bay, Kannur during our stay for 2 days. Even though the property has been bought and listed as a resort recently, the hospitality we received was too good! We first got in touch with Mr.Nikhil who is the owner of the property. Through him we got in contact with Mr. Suresh (Manager of the resort). An elderly person who is so...
Read More
Sea view resort
by Rejitha_rvj on 16 Jul 2018 (Couple Traveller)
We had two night stay in Man shore Bay . As its monsoon in kerala it was off- season. Hence so peaceful stay with only sea waves sound in entire 24 hours. The property is bit small not much do with inside the resort. The resort has separate access to near by small beach. Monsoon alert were there so we are restricted to go. The Sea view room is pretty good , as we can hear and see the beauty of the sea. and enjoy the rain too... The Manager and assistants were too helpful. Food nothing much to ...
Read More
Poorly maintained
by krishna909 on 09 Jun 2018 (Family Traveller)
Good location. You can't find a proper board to reach this property. Food is average. Property not maintained well. Lack of cleaning both inside room and surrounding. Restaurant area , lot of debris. Beach is almost private.
Beach-side bliss
by OscarBoothby on 16 Apr 2018 (Couple Traveller)
Manshore Bay clings to the beach-side cliff top like one of the many sea eagles that live nearby. The rooms are closer to the water than many beach huts I have stayed in – we woke up to the sound of the waves and enjoyed the cooling feel of the fresh, blown spume on our faces as we drank ice-cold drinks in the afternoon sun. The beach is shared with one other guesthouse and is inaccessible from other sections of the coastline, making it effectively private for the time we stayed there. Bliss. N...
Read More
Beautiful place to relax.
by satish b on 05 Feb 2018
I stayed at this property for 2 days along with my wife and a kid. This place is the best place to relax from your regular working days. If you want to have a nice sea view please go for Deluxe room with [balcony and ] sea view. We were looking for some Kerala style food and my wife enjoyed every bit of food served at our table. My kid enjoyed playing in the beach. Overall i can say that its worth to spend. Pros: 1. Exceptionally loved the food. 2. Beach access is few steps away. 3. View from r...
Read More
READ ALL REVIEWS
manshore bay Address
Address
near adikadalayi temple sadaam beach road
Kannur, undefined, india
About manshore bay
CHECK IN 12:30 PM
CHECK OUT 11:30 AM