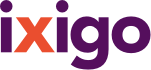 more
Account
Bookings
ixigo money
Alerts
Travellers
Logout
near adikadalayi temple sadaam beach road
View Map
4.5/5 - Excellent
(8 reviews)












+ 7 more
Manshore Bay Review and Rating
#7 of 59 Specialty lodging in Kannur (8 reviews)
powered by
WRITE A REVIEW
Exclusive beach with friendly host and great food
by sys_li on 12 Dec 2018 (Couple Traveller)
Manshore Bay Resort is in all ways exceeding our expectation and certainly our best hotel / guest house experiences in India (maybe in the world after travelling to 15 plus countries) 1. One of its kind environment - Waking up with sounds of sea waves, private beach, v limited rooms / exclusivity 2. Extremely helpful and knowledgeable host (Nikhil) who helps us plan out our trip (including Theyyam and a Kerlaite wedding). We also have numerous interesting conversations where he shares his cu...
Read More
Relaxed and homely ..... just what was wanted
by K3607MZdavec on 28 Nov 2018 (Couple Traveller)
After 24 hours flying to India Manshore Bay is a welcome sight. Whilst a challenge to get to by car or taxi, our host Nicholas escorts you the final few hundred metres with a smile and no problem. The hotel is multi-levelled with our room being part of the older building and very suitable for our basic needs, clean, all necessary furniture and facilities, and a real double bed! although the mattress is firmer than at home. We ate Indian food from breakfast to dinner and it was homely, fresh and ...
Read More
Good and nice experience.
by MalavikaS46 on 23 Jul 2018 (Friends Traveller)
We all would love to visit and stay at a place where we get relaxation of mind, happiness and comfortable feeling through good ambience. I have experienced these at Manshore Bay, Kannur during our stay for 2 days. Even though the property has been bought and listed as a resort recently, the hospitality we received was too good! We first got in touch with Mr.Nikhil who is the owner of the property. Through him we got in contact with Mr. Suresh (Manager of the resort). An elderly person who is so...
Read More
Sea view resort
by Rejitha_rvj on 16 Jul 2018 (Couple Traveller)
We had two night stay in Man shore Bay . As its monsoon in kerala it was off- season. Hence so peaceful stay with only sea waves sound in entire 24 hours. The property is bit small not much do with inside the resort. The resort has separate access to near by small beach. Monsoon alert were there so we are restricted to go. The Sea view room is pretty good , as we can hear and see the beauty of the sea. and enjoy the rain too... The Manager and assistants were too helpful. Food nothing much to ...
Read More
Poorly maintained
by krishna909 on 09 Jun 2018 (Family Traveller)
Good location. You can't find a proper board to reach this property. Food is average. Property not maintained well. Lack of cleaning both inside room and surrounding. Restaurant area , lot of debris. Beach is almost private.
READ ALL REVIEWS
Manshore Bay Address
Address
near adikadalayi temple sadaam beach road
Kannur, undefined, india
About Manshore Bay
CHECK IN 12:30 PM
CHECK OUT 11:30 AM