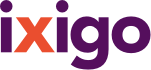 more
Account
Bookings
ixigo money
Alerts
Travellers
Logout
Hotels

››

Marari Anandu Beach Villa
Marari Anandu Beach Villa , Mararikulam
|
4/5 - Good
(153 reviews)





Marari Anandu Beach Villa Review and Rating
#8 of 36 Specialty lodging in Mararikulam (153 reviews)
powered by
WRITE A REVIEW
Great place to stay, very happy.
by Chez7417 on 11 Apr 2018 (Couple Traveller)
We had an amazing time here. We were having trouble finding the place and the son came out to find us and carried my bag back to the villa The whole family were friendly, welcoming and professional. The room was clean & tidy & the sheets smelled freshly washed. The food here is an absolute highlight. Some of the best home cooked meals I've had in Kerala! We were able to get beer each night for 200 rupees which was really nice after a long, hot day. Its a short 3 min walk to the beach which was r...
Read More
Amazing amazing amazing
by mungbeansare4losers on 11 Apr 2018 (Couple Traveller)
This place is a perfect little paradise, whether you are a solo traveller, a couple or a group, Mr Ragu and his amazing wife Geni will look after you. Upon arrival their son greated us with a smile and offered to take my girfriends back-breakingly heavy bag. We walked through the gate and were greeted with a complimentry pinapple and coconut juice... an indian summer dream that was! The room was sparkling clean. The courtyard filled with hammocks. Made friends for life there which was another bo...
Read More
Stay away! Got scammed!
by hannehov93 on 01 Feb 2018 (Friends Traveller)
I have truly NOTHING positive to say about this place.. Me and three other friends booked two rooms via airbnb over new years. When we arrived, we were told to wait.. So we sat down and waited for 30 min without getting any information, turned out the owner had double booked us. So we were sent to another homestay where we had to pay alot to stay. I called the owner several times to tell him that we had paid for the rooms at this place, but he ensured us that the payment hadn't been accepted. Wh...
Read More
Overbooked hotel, kept my money and ignores my messages.
by Hanna L on 30 Jan 2018 (Friends Traveller)
I booked 2 rooms for me and my 3 friends, I got a confirmation mail that said it was booked and paid for, and we went all the way to the homestay. When we got there mr Raju said it was doublebooked, and I asked him what happened to my booking and my money, he said the booking wasn't accepted yet and that no money was being taken from my account. We waited all day for any further information about my booking, and after many hours of waiting he sent us away to another homestay near (that we had to...
Read More
Good stay ! Relaxing !! But !!
by 37prasadk on 29 Jan 2018 (Couple Traveller)
I booked this to experience home stay at marari beach. Location is fine, very near from beach but not on beach. Good peace and relax kind of surrounding, you can chill outside of room / balcony. Mosquitoes are main challenge be ready with things. Food we expected as very good but we didn't see anything as very good,or no one asked us for food / choices. When we checked-in no one was there at resort and we walked 2 Kms to eat. ( food we had outside was horrible ) For dinner we enquired with re...
Read More
READ ALL REVIEWS
Marari Anandu Beach Villa Address
Address
west of st.augustine chruch
Mararikulam, undefined, india
About Marari Anandu Beach Villa
CHECK IN 11:00 AM
CHECK OUT 10:30 AM