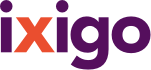 more
Account
My Trips
Customer Service
ixigo money
Alerts
Travellers
Logout












+ 18 more
Room Type
Provider
Matthuga - Jog Falls Review and Rating
#2 of 2 B&Bs / Inns in Talavata (181 reviews)
powered by
WRITE A REVIEW
A perfect mix of resort and homestay!
by SantoshNBhat on 08 Feb 2019
Stay @ Matthuga is one of the first professional homestays probably to have come up in the nearby region of Jog falls, which is located quite close by. The moment you enter the gate of Stay @ Matthuga, you actually feel that it is more of a resort and not a homestay as such. It has a quite well maintained pool, which is obviously not expected when it comes to traditional homestays, overlooked by a two bungalows on each side, with one hosting rooms and the dining hall and the other hosting rooms....
Read More
very good place to stay & relax with Family
by Gjaidev 1 on 26 Dec 2018 (Family Traveller)
very nice place to stay & enjoy the place with clean swimming pool & indoor Games, very nearby to Highway but you feel like you are in forest & silent place... once you enter the premises, you feel like surrounded with more friends. Stay Manager @ Manjunath & Team is very good at his service & ready to take care of our need immediately... Hospitality and food taste is good but very limited options..
Home away from home
by 7Shashi_ on 04 Dec 2018 (Family Traveller)
Situated on the Bangalore Honnavara highway at an accessible distance from Jog Falls and many other attractions. The resort is amidst a plantation secluded though from the main road. Green and only green around the cottages. Very courteous and friendly staff. Generally resorts employ professionals with hospitality background. You are certain to see the artificial behaviour. However at Mattuga they are locals and you do not seem to be professionals. Yet you do not see an ounce of unnatural be...
Read More
Excellent bonhomie of products of Nature and Man made architecture
by Roam15847836982 on 29 Nov 2018 (Family Traveller)
Mathuga home stay - We stayed in Luxury cottage. Spacious and clean rooms. The balcony opens into the garden which is full of green and chirping birds. Food (Pure Veg) is tasty and best fits all ages (spice and salt are meaningfully added). Hospitality and service made us feel home away from home. We were lucky to meet the owners Mr. Narahari and Family. They are humble and enterprising. I recommend this place to everyone.
Good rooms, below average service
by ShrikanthBR on 12 Nov 2018 (Family Traveller)
Decent place for a 2-day outing. Proximity to Jog falls is the biggest advantage. Rooms are clean, tidy and functional. Clean beds are good to cozy up. It's set in the middle of an estate, so you feel closer to the nature. Pool was a big plus, with kids spending time there. However, our bad experience started with the booking. Though they mention in writing that they'll hold your room for 24 hours, they just choose to give to anyone who wants to book first. We did not get the rooms of our choic...
Read More
READ ALL REVIEWS
Matthuga - Jog Falls Address
Address
Near Jog Falls, BH Road, NH 206
About Matthuga - Jog Falls
CHECK IN 11:00 AM
CHECK OUT 10:00 AM