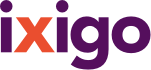 more
Account
Bookings
ixigo money
Alerts
Travellers
Logout
Almora – Bageshwar Road, Sundarpur, Gadauli, Binsar
View Map
4.5/5 - Excellent
(36 reviews)





Mir Bahay Review and Rating
#2 of 5 B&Bs / Inns in Binsar (36 reviews)
powered by
WRITE A REVIEW
Unbelievable!!
by SoleTrippin on 01 Aug 2018
After the experience we had, I seriously am at a loss for words. How does one explain the total disinterest of both the caretaker as well as the owner in every aspect of the property apart for the money? Let's start from the very beginning. - Payment: Pritish (the owner) insisted on advance payment of the entire amount before confirming the booking. So, We paid the entire 40k for four days in advance. However, we had paid 6k odd in excess and which he was supposed to return to us. Never happen...
Read More
Never Again!!!
by footloosefairy on 11 Jul 2018 (Friends Traveller)
I just came back from a five day stay in Mir Bahay and will try my best to never again visit the property. Following are my observations: 01. Bad approachway, for us it was about manageable... But since the owner Pritish didnt mention the LACK of road, I was wondering how my mom would manage, had I decided to get her along. Also there is NO light. We had to stumble up in darkness...one of us even slipped and fell. 02. The property is VERY neglected with broken benches, broken fences, unkept g...
Read More
Untrustworthy owner spoilt the holiday
by VaibhavDayal555 on 25 Dec 2017 (Solo Traveller)
I booked a room for 3 nights starting 23rd December and confirmed all the arrangements explicitly with owner Pritish Asthana. Before booking I specifically asked about room heater (this is bone chilling December weather..), he confirmed that there is an induction heater in the room and he will arrange another room heater considering December chill. Pritish was most polite and professional in discussions. However, once I reached the property after traveling almost 3 hours from Kausani, and checke...
Read More
Timeless Serenity
by Manshu on 28 Aug 2017 (Family Traveller)
Mir Bahay is absolutely gorgeous - my second trip there this time with family and friends, 3 days just went by and we all had a metal reformat! Bliss - my 3 year old ran all over the place all day long, we enjoyed the bonfire one evening and had tea and choco's (son) with a view of the Himalayan ranges. Went to close by river and basically sat in the river an splashed water over each other. Deepak's chicken curry and paratha's should get a mention! Absolutely stellar ! If you want to unwind and ...
Read More
A wonderfully picturesque experience
by manishavasdev on 27 Jun 2017 (Couple Traveller)
Tucked in a corner of a hill, this beautiful cottage was an absolute treat for us. If you are the 'relax and gaze at the mountains for hours' kind of person, this is the perfect place for you. The cottages are comfortable and aesthetically designed. The caretaker Deepak is your go to guy for everything, from making sure your tea of served to you hot to making delicious meals at times preferred by you. There isn't anything commercial around so for some it means there is nothing to do but for us i...
Read More
READ ALL REVIEWS
Mir Bahay Address
Address
Almora – Bageshwar Road, Sundarpur, Gadauli, Binsar
Almora, undefined, india
About Mir Bahay
CHECK IN 09:00 AM
CHECK OUT 3:00 PM