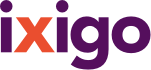 more
Account
Bookings
ixigo money
Alerts
Travellers
Logout
Mistywindvalley , Kudayattūr
|
5/5 - Excellent
(10 reviews)











Mistywindvalley Review and Rating
#15 of 88 Specialty lodging in Kottayam (10 reviews)
powered by
WRITE A REVIEW
A tucked away resort in the clouds
by Sarah2995 on 06 Aug 2018 (Family Traveller)
Went there for a family vacation and stayed for 2 nights Hits 1. Awesome awesome location... The view from the room is the valley with endless greenery... The resort has taken a lot of care to blend in with nature 2. The pool overlooks the cliff and has a magnificent view.. it was a pity we could not use the pool due to the cold weather 3. The front desk staff is helpful. He is one of the co-owners and takes the time to explain the heritage of the property 4. The hotel gives a nice map with all...
Read More
Awesome Hospitality: True Soul Of Kerala
by SrMissyM on 05 Aug 2018 (Family Traveller)
Awesome is the word first comes to mind if asked about this property, say the view from rooms, hospitality, food quality or overall experience, everything was 7-star standard. We travelled as a group to visit the places in and around Kottayam. The hospitality at Mistywindvalley Resort was way above all. Their man-made trekking within the property was fantastic. Special on request yoga sessions were just mesmerizing. Illikkal Kallu offers a great scenic and picturesque view. Must stay if you wan...
Read More
Best Budget Resort in Kottayam
by RameshN346 on 24 Jul 2018 (Family Traveller)
The Best Resort in Kottayam and if you plan to visit Illikkal kallu and other nearby attractions-this is the best choice. The climate was awesome and you feel midst the nature. Budget friendly options with 4-star amenities and Great food for the money. The rooms were spacious. All the rooms have a sit-out facing towards the front with a good view of the hills. The food was really good considering the budget, it was beyond our expectation in terms of quality and variety. The staff was very helpf...
Read More
Fabulously unusual place to stay near Illikkal Kallu
by ShaijuM18 on 21 Jul 2018 (Friends Traveller)
Mistywindvalley is a labour of love by the whole team. We visited with 2 friends and we both got to stay in really cozy Cottages. Awesome accommodation. The food was first class local dishes - the best we had anywhere on our Kerala Trip. The service was excellent by the team as well as the very attentive owner. I would go back here in a heartbeat - the best experience of our whole trip.
Tucked away in nature
by MinimolJ1 on 18 Jun 2018 (Family Traveller)
Tucked away on a silent mountainside midst rubber plantations and a serene stream flowing nearby. Best in services and maximum on privacy and relaxation. Staff is ever eager to serve you with a smile. Ideal resort for the peace and tranquility it serves. We'll definitely visit again soon.
READ ALL REVIEWS
Mistywindvalley Address
Address
Illikkal Kallu Road Moonnilavu
Kudayattūr, undefined, india
About Mistywindvalley
CHECK IN 12:00 PM
CHECK OUT 12:00 PM