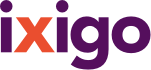 more
Account
Bookings
ixigo money
Alerts
Travellers
Logout
Hotels

››

Myconian Villas Collection



+ 36 more
Room Type
Provider
Myconian Villas Collection Review and Rating
#1 of 7 hotels in Elia (588 reviews)
powered by
WRITE A REVIEW
Fantastic
by John1164 on 15 Jan 2017 (Family Traveller)
Great property - super clean, close to Elia beach. Great pool and Bär. Great breakfast. Super five star service - the service makes the Property worth it. They are all great. The rooms are spacious, all have magnificent views and are clean. I'd stay here again.
Gorgeous hotel paired with gorgeous views
by Christine P on 12 Jan 2017 (Couple Traveller)
Nothing bad to say about this place at all. Luxurious and Beautiful hotel. Friendly and helpful staff. We were there for only 3 days and wish we could have been there longer. They have a shuttle bus that will take you into town and back. We went hiking around the area. Their iced coffees are delish. Would def recommend and look forward to coming back one day.
wow
by Joy W on 06 Jan 2017 (Family Traveller)
excellent!!! an amazing place to be. the rooms are huge, clean and the bed is extraordinary. the breakfast buffet has a marvelous variety of things. and the pool and the private beach section are well managed.
Exquisite Villas. Superb World Class Service
by Kathy S on 04 Nov 2016 (Couple Traveller)
From collection at the airport, to arrival at reception, to departure at the end of your holiday; Myconian Villa Collection management and staff alike, are professional, courteous & discretionary. The greeting at reception is warm, yet attentive & discretionary. With cool towels & rose water provided, an elegant member of the Myconian Villa Team will carry out the arrival check in process, with minimal effort from you as a guest. Each villa / ensuite room with balcony is unique with varied con...
Read More
A dream holiday came true...
by THEMICHAELERNST on 28 Oct 2016 (Family Traveller)
We traveled there as a family and we where amazed by the hotel, the people, the service, the food and the location! We can highly recommand this marvellous hotel! The service was extraordinary and we enjoyed our little holiday there so, so much!
READ ALL REVIEWS
Myconian Villas Collection Address
Address
Elia Beach
About Myconian Villas Collection
CHECK IN 2:00 PM
CHECK OUT 12:00 PM