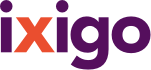 more
Account
My Trips
Customer Service
ixigo money
Alerts
Travellers
Logout







Room Type
Provider
Namaste Latpanchar Review and Rating
#65 of 198 Specialty lodging in Darjeeling (9 reviews)
powered by
WRITE A REVIEW
Horrible Experience
by bidisha118 on 30 Jan 2019 (Family Traveller)
Humro home ahaldara is owned by Mr. Padam Gurung but we booked through official humro home itself. Before reaching we had conversations with both the parties several times but neither of them informed us that this homestay closes by 8pm. So whether you have no other options to go in that remote area, or you have females and children with you and you and your family just stand at road in the shivering cold, if you are late by even just 5 minutes they would not care, because no one will ever be re...
Read More
very Bad experience..
by Sudeshna S on 24 Jan 2019 (Family Traveller)
We had visited the place 20th jan through Humro home.Please do not stay there, their behavior is very rude. We had self driven car and that's why could not reach the destination early. We had informed all the facts earlier but at 8 30 PM when we finally reached they did not give us permission to enter the room, after so many harassment and after requesting so many times we finally enter the room but they denied to serve dinner. Please also note that we had paid fill amount before 18th...The staf...
Read More
Excellent location
by DipanjanJ3 on 29 May 2018 (Family Traveller)
Latpanchar is calm & serene place with picturesque view of mountain. Ahal Dara is one of the best view point one can visit, the place also has few rooms which are owned by Mr. Padam Gurung. Found Mr. Padam & family to be very caring & warm host.
Excellent Location
by shahanish8282 on 20 Apr 2018 (Family Traveller)
Probably one of the best locations I have seen in the hills. pleasurable weather, view and cottage. Very pleased. You should be ready to walk around a little bit. Small cars have to kept about 200 meters away. But a Sumo or Bolero will reach almost the doorstep. On a clear day the view of Kanchenjunga is mesmerizing from here.
Total serenity...and birders paradise.
by Mitali2015 on 07 Jun 2017 (Family Traveller)
This place is famous for Rufus necked Hornbill.This place is full of other birds species too.Highest range of Mahananda wildlife sanctuary is situated here.one can get good view of kanchenjunga from here and from Ahaldhara view point. One has to climb lot of mountains while going after hornbill.Birding can be done on the road side too. There is no hotel for staying. Mr.Padam Gurung is the pioneer in opening homestay here.Now some other people have opened homestay too,but Mr.Gurungs homestay is m...
Read More
READ ALL REVIEWS
Namaste Latpanchar Address
Address
Lat- Mahaldiram Road Near Post Office, Cinchona Godown
About Namaste Latpanchar
CHECK IN 07:00 AM
CHECK OUT 12:00 PM