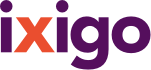 more
Account
Bookings
ixigo money
Alerts
Travellers
Logout












+ 90 more
Room Type
Provider
Nandana Estate Review and Rating
#7 of 16 Specialty lodging in Chail (22 reviews)
powered by
WRITE A REVIEW
Luxurious one stop vacation where you will leave the cottage is when checking out!!
by bodhp on 07 Sep 2016 (Family Traveller)
Luxurious cottages nesting in midst of beautiful valleys with amazing scenic views whenever you want to see them. One of the best and personalized services one can be bestowed upon by himself. The quality and variety of the food was icing on the cake. I went there with my wife, dad and mom and all of us had a great time. We took a 2 room cottage whose interiors were beautifully done. There drive was amazing too. It's 6 km from chail market which made the cottage away from whatever little hustle ...
Read More
Holiday with comfort of home
by PuneetBansal on 15 Aug 2016 (Family Traveller)
Nandana estate is a unique and a good concept. It's around 7-8 kms away from Chail in Nagali village. We stayed in 3br cottage during last week of June and really enjoyed every part of our stay be it food, hospitality, peace or serenity of the surroundings. There is a staff of 3-4 people available for your cottage all the day who cook and serve food in your cottage only. This gives you flexibility of having a meal at whatever time you like. Few points which should be noted are: 1. It's not a gat...
Read More
A lovely rejuvenating trip!!
by tanuhn on 09 Jul 2016 (Family Traveller)
Nandana estate - at Nagali/Chail is a lovely , calm place to be at. Icing on the cake - warmth of people around, whether staff who are ready n on their toes for you at any hour of the day or the locals around the village who will treat u like their own guest. Pros: Good Food - we were served scrumptious meals for three days of our stay. The help given to us Sanjay was a very dedicated person...he would ask for what is the requirement for the meal n before we would be done , he would hand out t...
Read More
Best Holiday!!!
by amarinderwalia on 02 Jul 2016 (Family Traveller)
Our Trip of 21 family members (9-11 June,2016)at Nandana Estate was a memorable one. The food served was delicious and the service was wonderful. We felt as if we had come to our own place. The head chef Mr. Ranjit cooked wonderful dishes. The scenery is alluring and the cottages are very spacious and comfortable. Best Holiday ever !!!!!
Peace # homeawayfromhome # relax
by rajatnlk on 01 Jul 2016 (Family Traveller)
We went with entire family ... It has beautifully made cottages .. Staff very helpful .. Cook is amazing . It's a place away frm hustle of concrete hills ... A peaceful place to spend time with family , unwind urself , relax and rejuvenate. Last couple of kms drive is bumpy and rough .. Be prepared . In totality .. Blissful place to relax.
READ ALL REVIEWS
Nandana Estate Address
Address
Village Nagali
About Nandana Estate
CHECK IN 1:00 PM
CHECK OUT 12:00 PM