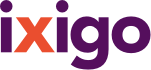 more
Account
Bookings
ixigo money
Alerts
Travellers
Logout










Room Type
Provider
Nature's Lap Review and Rating
#1 of 2 hotels in Banjar (49 reviews)
powered by
WRITE A REVIEW
Nature's Lap Resort
by ReviewsOfVinay on 30 Dec 2018 (Friends Traveller)
This resort is in Jibhi. The resort is good but not the best. It is famous because there are a very few lodging options available in Jibhi. They have around 10 cottages in this resort. Out of those 10 cottages 4 or 5 are well maintained only. If you plan to stay please make sure you reach here before sunset and this resort is on a hill. I mean, you will have to park your vehicle on road side and then walk around 100 meters steep slope to reach the resort. If you have a lot of luggage please ...
Read More
Highly mismanaged and poor service
by abhishekhanna on 18 Dec 2018 (Friends Traveller)
Just came back from the place this past weekend. This place was recommended by a friend, unfortunately it failed to meet expectations. There were only 4 of us at the resort and the place was empty, in spite of that the staff could not cater to our needs. They knew well in advance that we were arriving and could have made certain basic arrangements. For e.g. there was no packaged water, I understand this that they do not give it deliberately to push normal water, but still. A basic thing as a lem...
Read More
Awesome location with amazing views
by prit_12 on 23 Nov 2018 (Family Traveller)
We had visited the place in May 2018. This little place is located 1 kms before Jibhi village situated on a little hillock surround presenting amazing view of the hills around. If you are a nature lover this is THE place to stay in Jibhi. Although you may have to climb some steep stairs up the hill to reach the cottages, the climb is worth it. The resort has a few cottages with it's own little sit-out lawn. The hill views from the resort are breath-taking. If you are a birder then this place is ...
Read More
Awesome location surrounded by beautiful landscape.
by Ankit g on 03 Oct 2018 (Friends Traveller)
Awesome location surrounded by beautiful landscape. We had a lovely stay. Staff was well trained and helpful. Mountain view was brilliant. Food was yummy. Room amenities was ok. Worth every penny. Wowwwwww.
Nature lovers should go to banjar,himachel pardesh.
by murarimudgil on 25 Jul 2018 (Friends Traveller)
awesome and very peaceful place in himachel pardesh is at banjar's nature lap.Nice location with very good cooperative staff. Property owner, manager Mr. SATPAL SINGh is very cooperative and having very good communication skills. Site location is very good and the property must visit by the nature lovers at least once. The food they served in buffet is very good. Overall we have nice experience there.
READ ALL REVIEWS
Nature's Lap Address
Address
Ghayagi (Near Sojha)
About Nature's Lap
CHECK IN 12:00 PM
CHECK OUT 12:00 PM