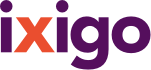 more
Account
Bookings
ixigo money
Alerts
Travellers
Logout











Room Type
Provider
Neelambari Resorts Review and Rating
#2 of 67 Specialty lodging in Thrissur (65 reviews)
powered by
WRITE A REVIEW
Extraordinary Experience!
by andred538 on 08 Feb 2019 (Solo Traveller)
Wasn't quite sure what to expect when I arrived. Just as well as my expectations would have been exceeded by a long way! It took a few days to fully understand the Eco part but taking into account that all human and other resources were local it soon became clear :) The people (especially Sreeni) made it feel more like visiting an extended family rather than a guest at a resort. The food - (I thought I would gain kilograms but didn't't thankfully) was outstanding and far surpassed any that I ...
Read More
Amazing Experience
by mobyfish1 on 31 Jan 2019 (Friends Traveller)
My friend and I booked our stay in Kerala, to stay at the Neelambari Resort. Our experience was well beyond our expectations! To begin with, the resort itself is beautiful. Lush green greenery, beautiful architecture, amazing original artwork throughout. The attention to details is evident from the landscaping to the traditional food. The room was beautiful, large, very clean and extra comfortable. Our bathroom was enormous, and very much like being in a high end spa. Each room also has...
Read More
Back by the River
by Asom V on 23 Jan 2019 (Family Traveller)
Loved my first visit to Neelambari (end-2017) so much that I had made up my mind to go back, but didn't realize it would be so soon. So here I was, exactly a year later, enjoying the nutmeg breeze on the banks of the Karuvannur Puzha. I was curious to see how the place had coped with the impact of the disastrous 2018 floods that submerged most of Kerala. Well, everything was just as delightful as before! In fact, it didn't even feel like going to a resort, more like visiting family -- such is t...
Read More
One of the most amazing experience
by Raghavdix on 21 Jan 2019 (Family Traveller)
We stayed in Neelambari during the week of Christmas for 3 nights and it was one of the most amazing stays in kerala. The owners arranged for kodiyattam performance and a visit to the mangroves and the kids loved it. My 2 year old fell ill while we we were travelling to Thrissur but Srini and Meera took a lot of care with her food during the stay. Closest you can get to a comfortable stay in the lap of nature. Thanks Srini & Meera. We will be coming for more :-)
Beatiful, peaceful place full of surprises
by Marrianka999 on 15 Jan 2019 (Family Traveller)
We were very lucky to have stayed there, Neelambari is a very special place. Not only it is an outstanding example of traditional architecture, the food is homemade and delicious and we had the extra bonus of enjoying an amazing traditional Kutiyattam play, a real delicacy, hard to find elsewhere. I would definitely go back.
READ ALL REVIEWS
Neelambari Resorts Address
Address
Arattupuzha
About Neelambari Resorts
CHECK IN 12:00 PM
CHECK OUT 12:00 PM