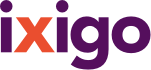 more
Account
Bookings
ixigo money
Alerts
Travellers
Logout
Nova Patgar Tents , Dhordo
4.5/5 - Excellent
(11 reviews)




Nova Patgar Tents Review and Rating
#8 of 90 Specialty lodging in Kutch District (11 reviews)
powered by
WRITE A REVIEW
Impeccable Stay!
by 863sandeepv on 12 Jul 2018 (Friends Traveller)
I visited the Rann of Kutch with a few of my friends in the peak winter of 2018 . Since it was our first of its kind experience, we were very skeptical while selecting our stay. We shortlisted a quite a few places online, but were somehow not convinced. We even tried booking through Gujarat Tourism, which indeed takes toll on your budget. After a lot of hustle, we decided to go ahead with Nova Patgar Tents. 1) Stay - Our stay was more than satisfactory and beyond our expectations. Tents were r...
Read More
Best Gujarat trip one can ever think of in Kutch
by KansagraPM on 09 Jul 2018 (Friends Traveller)
Travelled in the month of January during republic day weekend and was an amazing experience. right from booking and staying was an amazing experience. tents were spacious and clean. variety of food options available at such a place was again amazing. staff was co-ordial and overall service was amazing. whatever i heard about staying at tents in kutch was a mesmerizing experience and tent owners ensured what they say they were able to delivered at the tents. would like to revisit and stay at no...
Read More
Delightful Experience!!
by PRJ0916 on 27 Feb 2018 (Friends Traveller)
We traveled to the White Rann in January and stayed at the Nova Patgar tents. Location: It is located a few minutes drive (3km) away from the main tourist site which is great because there is less hustle and bustle typically found at touristy places, at the same time being one of the closest tents to The White Rann after the government hosted tents. Tents: The tents are extremely spacious, clean and very well maintained. The bed can easily accommodate two individuals and are comfortable to sle...
Read More
Good stay!
by Giriraj Sinh J on 13 Jan 2018 (Family Traveller)
Clean tents, welcoming staff, bonfire with folk singers, good food....all of this in desert! What more could be expected! If planning for white desert visit and want to have peaceful stay then Nova tent is a good choice over government tents!
A perfect stay
by AbhinavJ191 on 07 Jan 2018 (Friends Traveller)
We visited Kutch to spend our New Year in the quiet, close to nature. And this place provided the right kind of stay. We went as a group of 10 people, and we were provided with a large tent to accommodate us all. Apart from that, they had tents for the accommodation of small families too which are very well maintained and with all the amenities. The staff was very helpful and courteous. The food served was delicious. There is an arrangement for bonfire and cultural music during the night which i...
Read More
READ ALL REVIEWS
Nova Patgar Tents Address
Address
Gorewali patgar village
Dhordo, undefined, india
About Nova Patgar Tents
CHECK IN 12:00 PM
CHECK OUT 12:00 PM