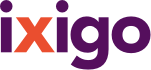 more
Account
My Trips
Customer Service
ixigo money
Alerts
Travellers
Logout












Room Type
Provider
Nova Patgar Tents Review and Rating
#12 of 99 Specialty lodging in Kutch District (16 reviews)
powered by
WRITE A REVIEW
Very Average and over priced
by lavanyaswaminathan on 13 Feb 2019
We stayed here for 2 nights and were not happy with our experience. The food was not great, the room was spacious but not comfortable. It was december and it was pretty cold but hot water was not easily available. the staff were not polite. My 6 year old toppled on a bucket of boiling hot water that was kept right outside the tent and we were not informed that its kept there. So overall it was bad experience for us. The location is great and access to rann utsav is good. That's probably it. For...
Read More
Fabulous tent experience
by Pilarika88 on 26 Jan 2019 (Business Traveller)
My boyfriend and I stayed here for 2 nights and we loved the experience. It's near the white desert (about 9 km far) so it's ideal if you want to go see the sunrise and sunset. We liked the setup of the resort with the tents making a square and the fire place in the middle. In the evening, some musicians came and sang songs around the fire, which was very cosy. The staff were helpful at all times and even went the extra mile to take us to the desert by jeep. Thank you very much for taking good c...
Read More
Great place to stay near the desert
by mariotra on 26 Jan 2019 (Solo Traveller)
It's the first time I stayed in tents and it was a great experience. The tent was spacious, the bed was big and comfortable, and the bathroom was big and clean. The food that the staff prepared was fresh and tasty and was mostly vegetarian. I really liked it! The location is convenient as it's near the desert. Lastly, the staff were nice and went out of the way to help. All in all, I highly recommend this place!
Bad place to stay
by Ankit G on 05 Jan 2019 (Couple Traveller)
Over expensive, no value for money, one would freeze due to lack of beddings for night, the food arrangement is poor, the booking policy is very unfriendly, they cant even aarange for taxi for local sighseeing. I would advice to seriously not get fooled by these people
Useless Place
by Sahyadri3 on 28 Dec 2018 (Family Traveller)
We stayed here for one night on 16th Dec 2018. We paid almost Rs. 7000 for one tent but the condition of the tent was not even close to one star hotel. The furniture was cheap, the toilet bowl seat was broken. There was one really cheap chair in the tent and that too was broken. We were leaving at 8:30 the next day. So we asked for tea at 6:30. And they flatly denied and said they will try to manage by 7 as if they are doing me a favour. In reality tea was not available till 8 am. The food quali...
Read More
READ ALL REVIEWS
Nova Patgar Tents Address
Address
Gorewali patgar village
About Nova Patgar Tents
CHECK IN 12:00 PM
CHECK OUT 12:00 PM