more
Account
Bookings
ixigo money
Alerts
Travellers
Logout
Ocean Stars Hotel , Hanoi
4/5 - Good
(27 reviews)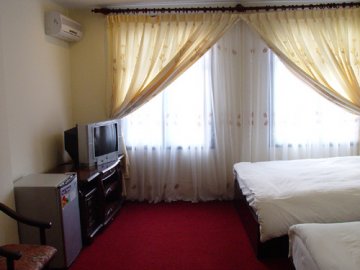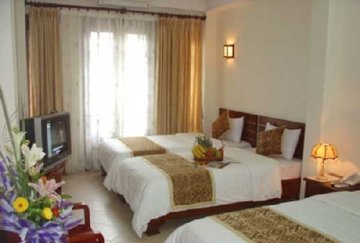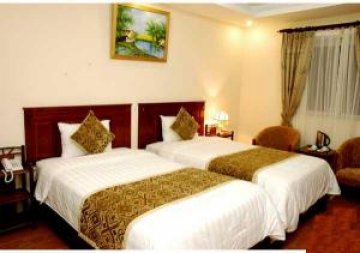 Ocean Stars Hotel Review and Rating
#322 of 573 hotels in Hanoi (27 reviews)
powered by
WRITE A REVIEW
A let down.
by Vicki P on 30 Jul 2009
Room was crammped and the ensuite shower was a shambles. They put 10 girls in one room! And then upstairs they put the 6 boys all together as well, one of which only had a thin matress to sleep on, we also found breakfast disappointing, Although the internet access and laundry facillity was good.
Rooms are value for money, not sure about service
by Lavy81 on 11 Mar 2009 (Solo Traveller)
I stayed at Room 302 and I immediately thought it was good value for money. It had an ensuite bathroom, a double bed, air conditioning, a tv, refrigerator, two sofas, and tea and coffee with a kettle. All for USD 15. Ive gotten much less for that rate. However, after I checked out of the hotel to go to Halong Bay overnight, I returned to check into Room 102. Room 102 was another experience - a bit of a let down after Room 302. For one thing, it did not have a kettle, and the toilet was, I thin...
Read More
great value/ location
by bennoz on 22 Jan 2009 (Couple Traveller)
cant remember how we decided on this hotel, but im glaad we did! we stayed for 4 nights, booked train tickets, tours through the front desk and they were very helpful. spoke decent english and gave us good sightseeing advice for around the city. the rooms themselves were simple but they were clean! queen size comfy bed, clean linen and towels. TV and internet in the room. Hot showers and an air con that worked well ! The included breakfast was actually quite good and free coffee all day. T...
Read More
Cheap, quality digs in the centre of town
by gemmasnook on 19 Sep 2008
We arrived in Hanoi late at night and arranged an airport transfer through the hotel at a very reasonable rate. Our driver was there to meet us and took us straight to the hotel, we were shown straight to our room and did not have to wait to check in. The room was very clean and comfortable with a fridge and cable TV; we were very impressed considering we paid less than £5 per night including breakfast. Even though the hotel is located in the centre of Hanoi, we were not bothered by road noise...
Read More
Clean and good value for money, but let down by kids left in charge
by catherine_simpson10 on 11 Sep 2008 (Couple Traveller)
We booked this hotel through bookings.com and was impressed to have an email through almost immediately from the owner, Jimmy, offering to collect us from the airport. We arrived on a late flight and didn't arrive in central Hanoi until about midnight; when we got to the hotel we had to practically break in, as the owner had left his sons, or other young kids, manning reception. They had fallen asleep and when they woke up, they didn't seem too impressed and were hostile and threatening - not a ...
Read More
READ ALL REVIEWS
Ocean Stars Hotel Address
Address
45-Bat Su str, Hoan Kiem
Hanoi, Ha Nội, Vietnam
About Ocean Stars Hotel
CHECK IN 2:00 PM
CHECK OUT 12:00 PM