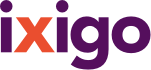 more
Account
Bookings
ixigo money
Alerts
Travellers
Logout
Oceanside Hotel , Mahabalipuram
Best for :
Business
Couple
|
5/5 - Excellent
(8 reviews)












+ 16 more
Oceanside Hotel Review and Rating
#4 of 32 Specialty lodging in Mahabalipuram (8 reviews)
powered by
WRITE A REVIEW
Awesome hotel with excellent owner
by Puja Pearl B on 06 Aug 2018 (Solo Traveller)
I booked this hotel at last moment when I just planned to club my office trip with a small leisure trip to Mahabs. I booked this through booking.com and got a great offer for single bed room. From the time I booked, Yuvenesh (owner) called me personally to check on the booking. From the time I traveled from Cochin till I reached Mahabs, Yuvenesh helped me to reach the hotel safe, on time with least expense. This hotel is just at the right place accessible to all major places like bus stand, shor...
Read More
Great hotel with great owners
by TravelAsia0 on 28 Apr 2018 (Solo Traveller)
I stayed for four nights and I absolutely loved it. The hotel was just renovated a few months ago and looks modern and comfortable. The room is cleaned every day and and also free bottled water is provided daily. The best about this hotel are the owners: The hotel is family run and the owners are extremely helpful with all your needs and do everything to make your stay pleasant. Perfect hosts! Absolutely recommended.
Excellent choice for a solo traveller.
by Abhinav B on 16 Mar 2018 (Solo Traveller)
Stayed for 3 nights. Total value for money deal. Absolutely clean room n bedding. My room was cleaned everyday. Room had a TV, AC, study table n chair, comfortable bedding, complimentary water bottle. A kettle was given on request. Modern bathroom with hot water throughout the day. They also had genertor for power backup. Right behind the hotel was the beach. Many restaurant options around the hotel. Ask the staffs for recommendations. They were good.
Great Budget Hitel
by Wilsons_24 on 12 Mar 2018 (Couple Traveller)
We booked a room primarily to leave our bags and shower/change before heading back home and this hotel was just perfect. Yuvanesh and his brother (who run the hotel) mapped out all the key sights for us and their recommendation for a local restaurant - where we had a fantastic thali lunch - was spot on. Thanks guys, wish we had had longer than an afternoon with you!
Clean, simple, cheap. Different from what you can find around the area
by akynym on 23 Feb 2018 (Business Traveller)
I stayed at Oceanside for 5 nights to attend a conference at a nearby hotel. If you are looking for a low budget but semi-formal accommodation at Mahabaripuram, this is the right place to be. The rooms come in different sizes, very clean and comfortable. Comes with hot shower, 2 locks on your door for security, clean sheets and towel. The staffs are always there to help. For the mean time, wifi can be used only at reception and they don't accept credit card payments, but this is soon to change....
READ ALL REVIEWS
Oceanside Hotel Address
Address
15, Othavadai Cross St
Mahabalipuram, undefined, india
About Oceanside Hotel
CHECK IN 2:00 PM
CHECK OUT 12:00 PM