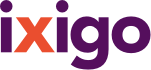 more
Account
Bookings
ixigo money
Alerts
Travellers
Logout
Hotels

››

Pacific Inn 360 Degree Resort
Pacific Inn 360 Degree Resort , Rishīkesh
Ratta Paani Neelkhanth Road, Laxman Jhulla Rishikesh
View Map
|
3.5/5 - Average
(8 reviews)












+ 2 more
Pacific Inn 360 Degree Resort Review and Rating
#82 of 241 Specialty lodging in Rishikesh (8 reviews)
powered by
WRITE A REVIEW
Beautiful location beautiful property but don't expect too much!!!
by AbhishekM1568 on 15 Jul 2018 (Couple Traveller)
The property has a beautiful location by the riverside. It is very beautifully built. However, the rooms are not clean. Lack of staff to keep the rooms clean. There were spiders all around in the room. However, the kitchen staff was good. The food was nice. Go only if you have your own transport as its in jungles 10-15 km from Laxman Jhula. The hotel guys may ask you to Activate from Rishikesh and come. But it's pretty hilly for Activa.
"Nice Stay, don't expect whatever they say in there in e-mail
by inder j on 01 Jul 2018 (Family Traveller)
I visited this place in June'18 and stayed here for 2 nights with my Family, property is just on the river bank and that's the USP or biggest advantage of this place and 2nd thing is there food. Rest of things will guide you not come here. They confirmed that you will get AC room however AC was not working, and they were aware that in April to June there is always an issue however they still offer but not able deliver. They confirmed that you will getting "Welcome Drink on Arrival" however no ...
Read More
Nice Stay, don't expect too much!
by engr_ritesh on 15 Jun 2018 (Friends Traveller)
I have visited 360 degree resorts this year in June. This is second time I have stayed in this resort. Overall accommodation is good, they have good rooms with AC and other basic amenities. Location is great, surrounded by hills along with small river. I think this is the best part. Now coming to worst part, don't expect anything other than good accommodation. Food taste is okay but service is poor. They have served buffet lunch at 3:00 pm, only after requesting 7-8 times even we have paid for ...
Read More
WORST SERVICE EVER RECEIVED!TERRIBLE!!
by Rupam S on 13 Jun 2018 (Friends Traveller)
Hi! This resort fooled us in terms of the committed services after taking the payment.They tied up with food joints & rafting unit- "Great Himalayan",& together they all were complete unprofessional.16km rafting was fixed before booking, and it was not even of 3 km in actual.They were so unorganised that they wasted our 3 hrs in arranging boats, helmets, LifeJackets,& above all,after rafting,they were not ready to drop us till the last designation from where they picked us,which was hilly route ...
Read More
Great Location, Amenities, Food & Service
by mak4u19 on 18 Apr 2018 (Business Traveller)
I visited this place in Mar'18 and stayed here for 3 nights, property is just on the river bank, their bonfire area is just on river bank. Their chef Mr. Rawat has great taste in his food, their resort manager Nitesh Negi is very courteous. Their rooms are spacious and has great interior. Overall i enjoyed my stay alot here and be there again n again for my short family holiday.
READ ALL REVIEWS
Pacific Inn 360 Degree Resort Address
Address
Ratta Paani Neelkhanth Road, Laxman Jhulla Rishikesh
Rishīkesh, undefined, india
About Pacific Inn 360 Degree Resort
CHECK IN 12:00 PM
CHECK OUT 11:30 AM