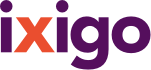 more
Account
Bookings
ixigo money
Alerts
Travellers
Logout
Pangong Lake Road Near Pangong Lake
View Map
4/5 - Good
(41 reviews)





Pangong House Review and Rating
#3 of 21 Specialty lodging in Spangmik (41 reviews)
powered by
WRITE A REVIEW
Spacious tent with beautiful view of Pangong Lake
by Mama2010 on 18 Oct 2018 (Friends Traveller)
Spacious tent and comfy bed. Unfortunately when we stayed the temperature was very cold and no heater which makes it somewhat miserable. Hot water is only on in the morning for 1 hour. Water is ice cold. The resort is very near to Pangong Lake, within walking distance and dining room is facing the beautiful Pangong Lake.
Good place to stay at Pangong lake
by Sat_samp on 09 Sep 2018 (Family Traveller)
While we were booked for a couple of rooms at the mud-structured section of this hotel, we found the same to be muggy (and smelly) possibly because of the carpets and the windows hardly being opened. We asked if we could check their tents and opt for the same, which they graciously agreed (it helped that this was end of season so they had rather low occupancy). The tents were well structured. There is a small sit-out area inside the tent, and then a bedroom area with a large double bed, comforta...
Read More
Stay amidst in lap of nature..
by ShaliniD68 on 04 Jul 2018 (Family Traveller)
Had visited the resort in june 18 with family. We opted for the tent which was spacious with good bed n bedding. The tent also had an attached western toilet. The food served was excellent. At such a remote location the service offered was good. Both dinner n breakfast were tasty. Overall a good experience.
Nice place for family
by rakeshb812 on 10 Jun 2018 (Couple Traveller)
we were 3 families with small kids. Were able to get 2 rooms and two camps. Rooms are preferred for kids as it will be too cold. Rooms are big, neat and clean. Pure vegetarian food provided is nice and tasty. Especially tomato soup at dinner. Staff is courteous and helpful. Can get good view of lake from room.
Fantastic view and a very comfortable tent experience!
by Jake M on 09 Jun 2018 (Solo Traveller)
This camp has a great view of the lake and is run by very helpful staff. My tent had a big double bed, a standard and functioning toilet and sink in the bathroom, plus a shower of sorts. I thought this was pretty impressive for such a remote location. The walk down to the lake is a couple of minutes and when I visited there were only 4 or 5 other people down at the same section as me. This was fantastic! The food is basic (rice, dal, veg, paneer, chapatti), but is exactly what is needed and i...
Read More
READ ALL REVIEWS
Pangong House Address
Address
Pangong Lake Road Near Pangong Lake
Man, undefined, india
About Pangong House
CHECK IN 11:30 AM
CHECK OUT 10:30 AM