Pisces: 19th February-20th March
Let's be honest, how many 'places to visit in 2021' listicles and 'horoscope forecasts' have you already read this year? Mmm…a lot right? Well just to make things clearer , we have taken some cues from the stars and made you a list of fab destinations according to your 5 characteristics. Cool, isn't it?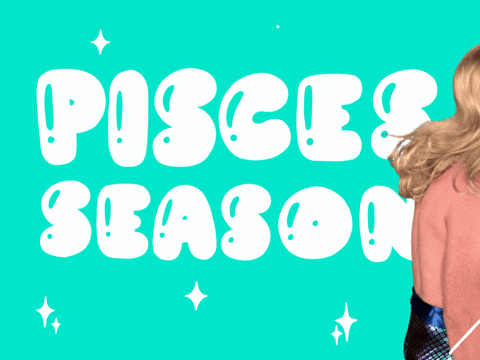 Now book your flight using code: MONEY to save upto Rs.2500 on your booking.
Search Flights

Best travel partners: Taurus, Cancer, Scorpio and Capricorn ❤️
Avoid planning a trip with: Gemini and Sagittarius🙊

You share your sun sign with: Aamir Khan, Tiger Shroff, Anupam Kher, Abhay Deol, Shahid Kapoor, Kangana Ranaut, Shraddha Kapoor, Alia Bhatt, Shreya Ghosal, Steve Jobs, Daniel Craig, Bruce Willis, Garrett Clayton, Kesha Sebert, Rihanna and Justin Bieber.😲
So, prep up! It is time for you to update your travel bucket list #ASAP.
No.1 Characteristic: Romantic
Save: Stay in a tree house in Munnar, the Kashmir of South India
Splurge: A candlelight dinner by the azure seas in Maldives
No.2 Characteristic: Adventurous
Save: Try paragliding in the Bir Valley
Splurge: Go trekking in Andaman Island
No.3 Characteristic: Spiritual
Save: Watch the Ganga aarti in Banaras
Splurge: Visit Dubai to explore some of the most beautiful mosques in the world
No.4 Characteristic: Moody
Save: Goa – party or chill? We say BOTH!
Splurge: Sri Lanka – mountains or beaches? We say BOTH!
No.5 Characteristic: Musical
Save: Listen to some folk music in Rajasthan
Splurge: Folk, hip-hop or country, visit Northeast to learn about some music 
Kindly note: Due to the ongoing pandemic, it is advisable to check the guidelines before planning a trip. Check details here!

So, where do you plan to head? Tell us about your favourite destination and till we meet again, happy travels!
Top Searched Flight Routes
Delhi To Goa Flights | Mumbai To Goa Flights | Chennai To Delhi Flights | Mumbai To Dubai Flights | Delhi To Dubai Flights | Mumbai To Varanasi Flights | Delhi To Chennai Flights | Bangalore To Kolkata Flights | Bangalore To Goa Flights | Mumbai To Kolkata Flights | Mumbai To Lucknow Flights | Mumbai To Patna Flights | Mumbai To Jaipur Flights | Mumbai To Chennai Flights | Delhi To Ahmedabad Flights | Delhi To Lucknow Flights | Bangalore To Hyderabad Flights | Bangalore To Patna Flights | Ranchi To Delhi Flights | Kolkata To Mumbai Flights