PNR Status Enquiry
PNR Status Enquiry is the first check you make prior to boarding your train. It is important to have up-to-date information of your IRCTC train ticket booking. Especially when you have a waitlisted ticket, tracking the PNR live status becomes even more necessary. At ixigo, you can easily use this PNR Status Enquiry page to access the latest information of your booked ticket. It saves you a lot of hassles, indeed.
What is Train PNR
PNR stands for Passenger Name Record. As you book a train ticket on Indian Railways, a 10-digit PNR number is issued. It is printed on the top-left corner of the ticket (or e-ticket) itself.
You can also find it in the text message (sms) that is sent to your mobile number by IRCTC after you book a train reservation.
Importance of checking the PNR Status of your train ticket
PNR Status information comes most handy when you have a waitlisted ticket (WL), i.e., you do not have a confirmed train berth yet. As the final charts are prepared usually 4-6 hours before the train departure time, your waitlisted ticket might get confirmed against the latest seat availability.
You might get a fully confirmed status (CNF) or a shared RAC (Reservation Against Cancellation) berth in that case. Sometimes, your berth is upgraded to a higher class (Sleeper, 3AC, 2AC, 1AC – in that order) if there is an availability. So, it is always the best practice to check your PNR Status prior to boarding the train, despite already having a confirmed ticket. Indian railway stations have enquiry counters too, but it is best to check the confirmation status before leaving for the station.
| s.no | booking status | current status | coach | berth | confirmation chances |
| --- | --- | --- | --- | --- | --- |
| 1 | W/L 2,GNWL | W/L 1,GNWL | NA | NA | |
| 1 | W/L 3,GNWL | W/L 2,GNWL | NA | NA | |
| 1 | W/L 4,GNWL | W/L 3,GNWL | NA | NA | |
ixigo shows you not just the PNR Status but also the confirmation chances of a particular ticket based on your PNR. For instance, if you see the confirmation chances to be above 80%, it is a good sign indeed and you can relax a bit. If it is below 60%, you might want to book another ticket.
Thus, after checking the PNR Status, you can modify your travel plan or bookings as well.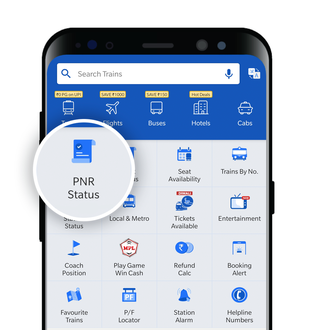 PNR Status by App?
Download ixigo's Indian Rail Train PNR Status App on your android smartphone, and get real time updates about your PNR Status Enquiry. Along with this, you also get access to your reservation booking status, platform number, coach position, and more.
PNR Status online?
With ixigo, it is easier to get the latest PNR Status online. First install the ixigo Inspire plugin from Chrome Store, which takes just a moment. Once the Inspire plugin is added to your Chrome browser, enter the 10-digit PNR number without any hyphen (-) in the search box. Then click on the Get Status tab.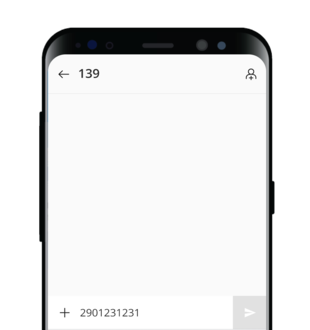 PNR Status by SMS?
You can send a text to Indian Railways number 139 for PNR Enquiry. Just type the 10 digits (without hyphen) and send it to 139. You can also send the sms to 5676747. You would get the updated PNR information in your phone inbox. Please note that the text you send costs you Rs. 3 per sms.
Types of waitlisted tickets
Don't know what the silly codes mean in the PNR Status info? Take a look below:
GNWL (General Waiting List) – Indian Railways gives top priority to waitlisted tickets booked under General Quota (GEN). GNWL berths are confirmed before any other type of waitlisted tickets.
CKWL (Tatkal Waiting List) – If you booked your train ticket under Tatkal Quota, this is the waitlisted code that shows up. It has less probability of confirmation, but you can still take a look at our prediction percentage.
Other waitlisting code used by Indian railway booking system is RQWL (Request Waiting List), PQWL (Pooled Quota Waiting List), RLWL (Remote Location Waiting List), RLGN (Remote Location General Waiting List), RSWL (Roadside Waiting List). These types of waitlisted tickets have low chances of confirmation as the quotas these fall under already have a limited seat allocation.
Besides PNR enquiry, at ixigo, you can also find details on train seat availability, train between stations, train routes, station codes, and other relevant info on Indian Railways.
Indian Railways Acronyms and Abbreviations
Abbreviation
Definition
CAN / MOD
Cancelled or Modified Passenger
CNF / Confirmed
Confirmed (Coach/Berth number will be available after chart preparation)
RAC
Reservation Against Cancellation
WL #
Waiting List Number
RLWL
Remote Location Waiting List
GNWL
General Waiting List
PQWL
Pooled Quota Waiting List
REGRET / WL
No More Booking Permitted
Released
Ticket Not Cancelled but Alternative Accomodation Provided
R# #
RAC Coach Number Berth Number
WEBCAN
Railway Counter Ticket Passenger cancelled through internet and Refund not collected
WEBCANRF
Railway Counter Ticket Passenger cancelled through internet and Refund collected
Ticket Quotas
Abbreviation
Definition
GN
General
LD
Ladies
HO
High Official / Headquarters
DF
Defence
RC (RAC)
Reservation against Cancellation
OS
Out-station
RS
Road-side
PH
Parliament House
FT
Foreign Tourist
DP
Duty Pass
HP
Handicapped
Classes of Accommodation
Abbreviation
Definition
1A
First class Air-conditioned (also Executive class)
2A
Air-conditioned 2-tier sleeper
FC
First Class
3A
Air-conditioned 3-tier sleeper
CC
Air-conditioned chair car
SL
Sleeper class
2S
Second-class Sitting
Know More About Train PNR Status
What is the PNR in E-ticket?
Passenger Name Record
Length of PNR NO?
10 Digits (Only Numeric form)
The first 3 digits of the PNR tell us
Passenger Reservation System, usually referred to as PRS, from which the ticket has been booked.
The last seven digits of the PNR tell us
The last seven digits are randomly generated by the system.
The validity period of a PNR number
A PNR number is valid for 9 months after which it is flushed. The same PNR number can be generated after a year.
PNR number allotted to an unreserved/reserved ticket
Only Reserved tickets
Can PNR reuse by the second person?
It cannot be reused by the second person once the journey is done by the respective person. On every ticket booking, new PNR is generated.
How many passengers can be booked in PNR in general Quota?
6
What details provide by IRCTC PNR status?
departure-arrival timings, platform number, coach, seat number and the fare paid by the passenger
What does PNR Status tell us?
PNR Status is used to know if your ticket is confirmed, waitlisted, reserved, etc.
Three ways to check your PNR status:
Online via your PC
Via SMS service
Via a smartphone app
What is the benefit of a PNR Number?
You can order food to your seat by telling your PNR number.
You can book rooms and dorms and get them at cheaper prices on railway stations
Train PNR FAQ
Q. How to check PNR status confirmation?
A: If there is CNF on your live PNR status, you have got a confirmed ticket. WL on the PNR number means that your ticket is on the waiting list and your ticket will be confirmed if someone decides to cancel their booking. If the chart is prepared and your PNR status still shows WL, you can't board the train.
Q. What is the process to check the PNR Status?
A: To check your PNR status, open ixigo train app on your phone. On the top right side, click on the PNR status option and enter your 10 digit PNR number. Your current PNR status will be displayed on the screen. Also, incase of no internet connectivity, type PNR <10-digit PNR number> and send to 139 or 5676747.
Q. Can we check PNR status of an old trip?
A: A PNR is only valid for a particular journey and a particular person. It is volatile and Indian Railway deletes it after the journey is complete.
Q. Where do I find PNR in an E ticket?
A: In E tickets (tickets that are booked online or through IRCTC website), PNR number is mentioned at the top in a separate cell. It is a ten digit number.
Q. Can you explain RLGN PNR Status?
A: Remote Location General Waiting List (RLGN) is issued when a user books a ticket where WL quota is RLWL. This means after booking ticket, RLWL gets named as RLGN.
Q. How to check the status of waiting list?
A: IClick on the PNR status button on your ixigo train app. Enter your PNR number and after a few seconds, the status of your ticket will display on the screen.
Q. How to check PNR status on a phone?
A: You can check it on your ixigo app or you can type PNR status<10 digit number> and SMS it to send to 139 or 5676747.