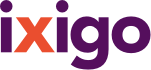 more
Account
Bookings
ixigo money
Alerts
Travellers
Logout
Hotels

››

Pugs Paw Eco Retreat By Opensky












+ 14 more
Room Type
Provider
Pugs Paw Eco Retreat By Opensky Review and Rating
#8 of 37 B&Bs / Inns in Almora (59 reviews)
powered by
WRITE A REVIEW
Amazing place from the Peace lovers
by Nayalvirendra on 16 Jan 2019
Pug's Paw Eco Retreat is an amazing place for Peace and Nature lovers. Situated at a lap of nature & about 35 km from the Almora City, the 3-star Pug'S Paw Eco Retreat - An Ethnic Village offers the traditional restaurant serving local cuisine. The hotel is set in a beautiful location 31 km away from Naini Lake. The distance between Almora city center and the property is 2 km. This hotel boasts close proximity to woods and mountains. Pug'S Paw Eco Retreat - An Ethnic Village has 12 guestrooms...
Read More
Simply Heaven
by bhramari on 04 Dec 2018 (Couple Traveller)
I happened to visit this place again this year. It's in the middle of a dense jungle and the feel is unlike any other place I have visited. The place is currently under renovation and only two rooms were operational. The renovation work looks promising and the place would be even better once it's fully functional again. They offer quite a luxurious stay even though it's a remote area. The menu is elaborate and everything on the menu is readily available. They do not serve liquor and if you are ...
Read More
The Music of Nature!
by NikunjikaK on 09 Oct 2017 (Business Traveller)
We organized an eight-day music and yoga retreat with 13 students (Indian and International) at the resort with Internationally respected guru Sudhanshu Sharma and Yoga trainer, Chetana Meehan! The experience was spectacular! From the morning yoga sessions on the hilltop that were followed by tea, the scrumptious rajma chawal in the woods, the carrom games, badminton sessions, music lectures, the magical yoga nidra on the utmostly comfortable bolsters and cushions to the cinnamon water post-di...
Read More
Beautiful
by johnbritton on 27 May 2017 (Business Traveller)
It's a great place. A tough drive up the mountain to get there and once you are there you are isolated. That's what I wanted. One of the most beautiful places I have been. Some reviews here complain about lack of TV, electricity and the fact there are spiders..... It's in the wilderness. There are sometimes powercuts. Why would you want to watch TV anyway? I ran an 8 day intensive training programme with 20 people there. It was ideal. I loved it.
Blissful
by 305piyushm on 04 Mar 2017 (Friends Traveller)
This place is what you call no where. Four km tough terrain to reach from kasuni main road. But you end up in lap of mother nature. The word to describe is beautiful. The guys who is taking care of this place along with the help is very generous. U will have a nice time spending time with nature. And oh yes do ask for lunch inside the forest. Thats a killer
READ ALL REVIEWS
Pugs Paw Eco Retreat By Opensky Address
Address
Manan Almora UTTARAKHAND Heili Chana PO Manan Almora UTTARAKHAND
About Pugs Paw Eco Retreat By Opensky
CHECK IN 12:00 PM
CHECK OUT 11:00 AM