* price includes taxes and fees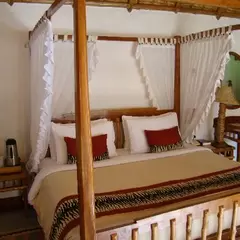 Bheeramballi Village and Post, HD Kote Taluk, hd kote taluk, kabini,
Restaurant

Delicious food

Service

Fantastic service

Rooms

Great room
LocationOrange County Resort - Kabini is located near Bheeramballi Village, approximately 245 km from the Bangalore Airport, and 100 km from the Mysore Railway Station. The nearest town is H.D. Kote, 35 km away.Orange County Resort is a 5-star eco-friendly resort nestled on the banks of the beautiful and meandering Kabini River. Orange County has a Spirit of the Land philosophy, which finds its most intimate expression at Kabini, where the casual visitor is into the very bosom of the Nilgiri biosphere. Along with world-class and luxurious accommodation, guests also have the advantage of efficient services and modern facilities. This picturesque resort of sweeping panoramic vistas bordered on two sides by the Kabini River, and gives you a magnificent wildlife experience while being steeped in the culture and folklore of the Kadu Kuruba tribe. The Kabini region situated in the cusp of the Nagarhole and Bandipur National Parks is one of the richest wildlife habitats in India.RoomsThe 22 Jacuzzi Huts and 8 Pool Huts at Orange County Resort are plush, comfortable and spacious, complete with modern amenities. In-room amenities common to all categories include: satellite television, direct dialling telephone, electric kettle, coffee maker, electronic safe, hair dryer on request, and an attached washroom with a geyser, bathtub, and shower cubicle. A Pool Hut has 1 air-conditioned bedroom, along with a living room, sit out, private pool, and a private courtyard in addition to the above amenities. The Jacuzzi Huts have all the above amenities, except for a private pool, which is substituted with a relaxing Jacuzzi.DiningOrange County Resort has an excellent multi-cuisine restaurant called Honey Comb, that serves a wide variety of delicious and wholesome dishes. The resort also has a well-stocked bar called Water Hole FacilitiesOrange County Resort offers a range of facilities and services to its guests, including an Ayurvedi...
Sorry, no matching hotel found in your selected category.
Please reset your filters.
OR


Go to map view to find near by hotels

view on map
show more