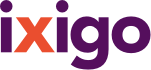 more
Account
Bookings
ixigo money
Alerts
Travellers
Logout
Rivera Foothills , Arpora
Riviera Foothills, Near Club Cubana
View Map
4/5 - Good
(18 reviews)

+ 9 more
Rivera Foothills Review and Rating
#8 of 27 Specialty lodging in Arpora (18 reviews)
powered by
WRITE A REVIEW
Self serviced apartments,Free Wifi but crass commercialism at every step
by PreetiC158 on 25 Oct 2018 (Family Traveller)
If you are travelling with a family of children or on a budget, it is a good idea to rent a self serviced apartment . This one had a kitchen with Induction cook top (only one hot plate was working ) , electric kettle,Electric toaster and a water purifier and refrigerator. We had rented a one BHK flat and both rooms had working ACs and there was working TV too. Positives - Great view of the hills and swimming pool from the balcony. Swimming pool and Small Gym . Free Wifi Washing Machine if ...
Read More
Bad/ No Hospitality
by Saurabh M on 31 Jan 2018 (Couple Traveller)
It starts with we booking the place through AirBnb site. Once we did the booking, we received a call from what we believed was the owner. His name was Amey. He asked us to cancel the booking and pay the money directly through his Account. Once this was done, we tried reaching him multiple times and thought it was an imposter. After trying to reach him for a couple of days, we received a WhatsApp message that you come First to Goa. We asked him about whom should we reach out once we reach there....
Read More
Well located and nicely maintained apartment
by Umeshw77 on 22 Jan 2018
We stayed in this apartment during last week of Dec '17 during our holiday trip to North Goa. Very closely located to one of the premium nightclubs (Club Cabana) and not too far from Baga beach, this is one of the perfect residences in Arpora I would say. Host Arjun had all the necessary stuff made available in the apartment. We had all the things we would need for family and cooking required for the kids. This certainly is one I would recommend for others too. The unit we stayed in was a duplex...
Read More
Worst experience in Goa in my 14 years of Goa visits..
by Vinay P on 23 Nov 2017 (Family Traveller)
Pathetic hospitality.. Harry & Tanna... If they are your Hosts, God save you... Only Foreigners will be happy with them as foreigners come here for peace and 'Do Not Disturb' attitude. These 2 hosts may have a few apartments in this property, but they have not known what HOSPITALITY & WARM WELCOMES are towards our guests. If some guest is stranded in the middle of the night in a lonely area with no help available, no host would feel comfortable if the guest needs help... Harry just left us with ...
Read More
DON'T EVER STAY AT THIS PLACE - SIMPLY NOT WORTH THE MONEY AS WELL THE BEHAVIOR YOU RECEIVE FROM SO CALLED OWNERS
by HeenaS188 on 21 Aug 2017 (Friends Traveller)
DON'T EVER STAY AT THIS PLACE - SIMPLY NOT WORTH THE MONEY AS WELL THE BEHAVIOR YOU RECEIVE FROM SO CALLED OWNERS I wish there could have been negative rating possible as well so that I can do the due justice for this place. I would strongly recommend everyone not to ever stay at this place - Rude Staff, Zero facilities, not even a bottle of water available even though you are ready to pay so you can understand tea/coffee is allergic to people here. No housekeeping staff available to ask for an...
Read More
READ ALL REVIEWS
Rivera Foothills Address
Address
Riviera Foothills, Near Club Cubana
Arpora, undefined, india
About Rivera Foothills
CHECK IN 2:00 PM
CHECK OUT 12:00 PM