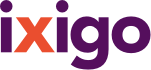 more
Account
Bookings
ixigo money
Alerts
Travellers
Logout
Manchalli Village and Post, Kutta
View Map
5/5 - Excellent
(6 reviews)










Rosewood Castle Review and Rating
#3 of 4 B&Bs / Inns in Manchalli (6 reviews)
powered by
WRITE A REVIEW
We had a 2-night stay at this homestay this September.
by Trip67417662932 on 14 Nov 2018 (Family Traveller)
I stayed with my family for 2 nights, the property is beautiful, ethnic and well-maintained. The room was quite spacious, comfortable and clean. Our host Mrs Thirtha was so welcoming, friendly and caring. We became good friends in those 2 days and all the key tourist sites are closer from this place - irupu falls, nagerhole safari, tholpetti safari (Kerala) and Thirunelli Temple. I strongly recommend this place for three things mainly - 1. Location 2. Warmth and Beauty of this cottage 3. Delicio...
Read More
Great experience !!!!
by lincyg9 on 05 Jul 2018 (Family Traveller)
This is is best example for what a Home stay is all about. V stayed here fa 2 days. It was a family trip aimed at relaxation. Very neatly maintained property & most courteous ppl.. Awesome food !!!! V have to mention tat aunty is an excellent in cooking. V welcomed wit a salad n home made wines. Rooms was very near n comfortable.. the dining was really superb place where v chilled out. Last day Raja uncle took a Jeep ride to d view point n d Jeep ride was awesome...once again thank u uncle n aun...
Read More
Best homestay
by jyotishetty73 on 11 Jun 2018 (Family Traveller)
I would recommend Rosewood castle to all those who would like to vacation at Coorg.The couple Mr.Raja n Ms Teertha who own this home stay are excellent hosts.They are extremely caring and make you feel like you are a part of their family.I & my family were there for 3 days during the month of May.Every day we were served different lip-smacking food which was cooked by Ms Teertha herself.We had a great time at the homestay which is surrounded by beautiful nature,faraway from the city hustle-bustl...
The castle is a home stay and verged location surrounded by a lot of plantation
by KrishnaS1290 on 05 Jan 2018 (Family Traveller)
This castle is a very quite place and ideal to relax. Network availability is very rare. People go to this place with expectation of free wifi, TV, etc. will be disappointed. The food served is awesome. But dinner is very expensive like 5 star rate. You can't get any decent restaurant unto 10 to 15 KMs. While taking the stay, advisable to negotiate the rate and get it confirmed.
Rosewood , Mr Raja and his loving wife altogether make a superb stay and great hospital.
by Santak M on 30 Dec 2017 (Family Traveller)
Hi Guys, this is Santak from Bangalore. I with my wife and family friends had chosen Rosewood castle to spend the extended weekend of Christmas and it turned into a splendid and superb one. We really had a nice time out there. Mr Raja and his wife were so caring and humble, and in fact the whole family had come together to make our stay a memorable one. They arranged us everything whatever we needed. Mr Raja offered a jeep ride to one of the peaks/view point from where the view was awesome and t...
Read More
READ ALL REVIEWS
Rosewood Castle Address
Address
Manchalli Village and Post, Kutta
Irpu, undefined, india
About Rosewood Castle
CHECK IN 1:00 PM
CHECK OUT 12:00 PM