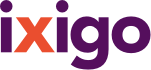 more
Account
Bookings
ixigo money
Alerts
Travellers
Logout
Hotels

››

Saffron Stays Gardenia
Saffron Stays Gardenia , Kīhīm
4.5/5 - Excellent
(12 reviews)











+ 7 more
Saffron Stays Gardenia Review and Rating
#2 of 6 Specialty lodging in Kihim (12 reviews)
powered by
WRITE A REVIEW
Fabulous Property
by Mohnish D on 26 Aug 2018 (Couple Traveller)
This is a massive and very tastefully done-up villa. The pool is very inviting and well maintained. The lush green lawns are very calming. The rooms are humongous and offer great views of the villa and the trees beyond. Not to forget, the staff there is extremely warm and hospitable, and cook up some lovely homemade treats. Will come back again soon!
Weekend Party
by AkhshaanK1 on 01 Aug 2018 (Friends Traveller)
We rented the place out from Sunday to Monday. We loved the privacy and seclusion. The service rendered by the domestic help was simply amazing. Their adaptability and pro activeness indeed made everyone feel at home. The food was exactly as requested. We enjoyed a lot.
Fun Place
by sumonac2015 on 03 Jul 2018 (Friends Traveller)
it really is a fun place for a family/friends vacay. Place done up in a very basic manner. the pool and the garden are the best part of the property. housekeeping is below average, kitchen was kept unclean. the bedroom I stayed in, the shower area drainage didn't work. a lot of electricity problem. inverter didn't work. the food cooked for breakfast lunch dinner was good. barbecue can be avoided. It is a very steep... and def not worth the value.
My stay review
by urvashi78 on 25 Jun 2018 (Friends Traveller)
Lovely location and warm welcome . But I personally feel that what we paid for it was too steep and that the services that should be provided for that kind of money was not up to the mark . We weren't informed about electricity issues .. they had no generator back up the first day .. they arranged for a generator on the second day of our stay and that too we were told that it will function on a need be basis which I think is ridiculous. If the electricity goes then automatically the generator sh...
Read More
Simply Brilliant Homestay
by ShahNirbhay on 29 Apr 2018 (Friends Traveller)
Went for a All Boys Trip at this place and were absolutely impressed with the property right from the time we entered. Plush Bungalow fully spaced out with all the amenities that one looks forward in a holiday home. Equally stand out was the service staff at this place. Fully motivated and charged up at all times to serve the guests with a smile. Sachin Gurav the main caretaker and his team good job you are doing. Keep it up. We are vegetarians also have people eating Jain food. The freshly coo...
Read More
READ ALL REVIEWS
Saffron Stays Gardenia Address
Address
Kamath Road
Kīhīm, undefined, india
About Saffron Stays Gardenia
CHECK IN 1:00 PM
CHECK OUT 10:00 AM