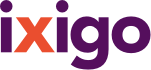 more
Account
Bookings
ixigo money
Alerts
Travellers
Logout
Hotels

››

Saffronstays Firdaus Baug









Room Type
Provider
Saffronstays Firdaus Baug Review and Rating
#2 of 3 B&Bs / Inns in Kamshet (9 reviews)
powered by
WRITE A REVIEW
Awesome stay
by amarkrish on 09 Dec 2018 (Friends Traveller)
This is one of the best places managed by SaffronStays around Lonavla. It's very close to the hiway but once you enter the place you still feel cut off from the hustle bustle. It's a old bungalow but still very classily done, lush green around and the best part are the care takers. Ganesh makes sure all you needs are met and Moushi who is the cook is just phenomenal. Her food is just too perfect, you ask and they will make everything for you.
Very nice place and a good care-taker family
by parasshah1 on 06 Aug 2018 (Friends Traveller)
We had an amazing stay at Firdaus Baug. The bungalow is in the midst of greenery on all side. It has 4 bedrooms with 11 bed and can accommodate 24-25ppl. Also has several indoor games like carrom (2 boards), table tennis, cards and many board games. Enough number of seating arrangement available like chairs, sofa, couch, benches etc for few people to relax. The house is full of several unique and antique show pieces. The care taker and his family were very welcoming. They were readily available ...
Read More
Best Getaway for reunion with Friends near Mumbai
by chiragshethia on 31 Jul 2018 (Friends Traveller)
Thanks a ton to saffron stay for making perfect getaway for us for awaited reunion. We were 5 couples n 3 kids and had gala time. 1. Location is quite good only 85 kms from Mulund and easily accessible. Only inner road of 1km near bungalow is bit bad because of rains. 2. Its parsi owned bungalow with enough place to accomodate 20 guest inside and oitside in verandah. 4 bedrooms with 11 beds, 1 living room, 1 dining room and 3 big verandahs all together. 3. Interiors r very antique and abpe to ...
Read More
Nice Family Getaway
by YogeshIndia on 24 Feb 2018 (Family Traveller)
I have been staying with such home stays for last few years & the experience here was also good. Firdaus Baug is a typical Parsi house with lots of well maintained antiques. We loved the large size rooms here, as well the huge open space. A calm and soothing farm house with great food. They served us veg and non veg food, both were equally good with a unique "gavakadchi" taste. The fresh PAO (bread) served in the morning, with omelettes, was just amazing. The house is well maintained and clean w...
Read More
Reuniting with school friends
by saritha1975 on 10 Jan 2018 (Friends Traveller)
Had an absolute blast ! It was a Prefect Getaway for bunch of us school friends reuniting. Old Parsi House with High ceilings, four poster beds, large rooms and hot food served by very warm care takers. The verandah outside was our day haunt. Chilly nights had us cosy in the living room inside. We had a Labrador and he was happy with all the space and attention he got. The large 14 acre property with old trees, lush greenery and river touching has beautiful walks within. We left our families an...
Read More
READ ALL REVIEWS
Saffronstays Firdaus Baug Address
Address
Nane Road
About Saffronstays Firdaus Baug
CHECK IN 1:00 PM
CHECK OUT 10:00 AM