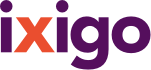 more
Account
Bookings
ixigo money
Alerts
Travellers
Logout






Room Type
Provider
Satyam Home Stay Review and Rating
#1 of 3 B&Bs / Inns in Shoja (15 reviews)
powered by
WRITE A REVIEW
A cozy place with the best hosts
by VarshaKujur on 19 Nov 2018 (Friends Traveller)
We stayed in Satyam homestay for almost 3 days this Nov,and could not have asked for a better place to rejuvanate our tired souls.The homestay located in postcard village of Shoja,has some great views of the mountains around,surrounded by pine trees.Jalori pass which is just 5km from here, is a beautiful getaway, where one can go for small hikes depending on the weather.We were lucky to see the first snowfall of the season and the surroundings just got even more picturesque.The homestay has som...
Read More
Amazing Place at an Amazing Price
by amanshrm on 05 Oct 2018 (Friends Traveller)
We were doing a backpacker's trip in August when we arrived from a local bus to Shoja. We had no idea as where to go but when we got down, there was the one person who asked us about the stay and introduced us to the Home stay he owns. It has been a pleasurable experience as everything was just too right. The place is very clean, food is hygienic and tasty and it's warm and cozy with hot water available all the time. I 200% recommend this place.
Cozy rooms with great food and service
by AbhishekS4177 on 03 Jul 2018 (Family Traveller)
We stayed for 3 nights and soaked in the beauty of himalaya at Shoja. We took short walks in the woods, visited jalori pass and hiked to raghupurgarh. Shoja is heavenly even in the peak summer. Rooms were clean and toilets were well maintained. default bedding was hard for our comfort and we asked Akashdeep to sort it out which he did. We had rooms on the upper floor which offer great view of the hills. The rooms have a wooden odour which may be irritating to some initially. Pure veg kitchen ...
Read More
Amazing hospitability with good food and views
by Mehra_Swati on 11 Jun 2018 (Family Traveller)
We choose Satyam Homestay after reading good reviews about the place and we are happy we made the choice. Akash is a very good host and was always available to help right from the time we made our bookings. While we were driving to Shoja, Akash called us a no. of times to enquire where we had reached. The homestay is a cosy one. During the first 2 days, since we were the only occupant of the upper floor, we had the entire block to ourselves. The rooms and beddings are clean. Our room had an att...
Read More
Friendly Host, Good food
by 86Sunny86 on 25 May 2018 (Friends Traveller)
Visited Satyam homestay with office colleagues for 2 days. Worth visiting with friends. Service was good along with food. Place is not too crowded but the view is really worth it. Host and staff were very polite and helpful.
READ ALL REVIEWS
Satyam Home Stay Address
Address
State Highway 11
About Satyam Home Stay
CHECK IN 10:00 AM
CHECK OUT 12:00 PM