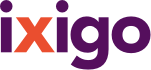 more
Account
My Trips
Customer Service
ixigo money
Alerts
Travellers
Logout











+ 12 more
Room Type
Provider
Savana Lake Resort Review and Rating
#11 of 64 hotels in Nashik (176 reviews)
powered by
WRITE A REVIEW
Beautiful place. Memorable stay
by gauravp2112 on 03 Feb 2019 (Couple Traveller)
We went there for a quiet weekend getaway and to celebrate my wife's birthday. The resort is located at a beautiful location by the lakeside and surrounded by mountains. The property is well maintained and really clean. Food options are slightly limited but quality and taste of food is good. The staff is really courteous and excellent in service. Ganesh and Vasanth from the team went out of their way in helping me setup a surprise candle light dinner, bonfire and creating a really wonderful ex...
Read More
Fantastic Location. Comfortable Stay with famliy
by royceton on 07 Jan 2019 (Family Traveller)
We were a family group of 11 including 4 children. We stayed here for 2 nights including 31st December 2018. The location of the resort is amazing. All the rooms overlook the lake. The kids enjoyed the outdoor as well as the indoort games at the resort and also the boating faclility. The 31st gala dinner was very well organized. A special mention for Amit Nandi the manager at the resort. He was there to attend to all our requirements. The rooms were clean. Would love to visit again.
Bad experience
by Kirzzz on 03 Jan 2019 (Family Traveller)
This resort is in a very good location. But the management is very poor here. We have to run here and there asking people to open the swimming pool gate so that we can go for a swim. The restaurant has pathetic food. The place had water accumulated in small tanks everywhere breeding mosquitoes. The TV was not working hot water was not coming later after v complained it started. So if we go on an overnight stay for the first 3 hours we have to run helter skelter to get things in place. After...
Read More
Nice place away from City buzz
by Sunmaye on 25 Dec 2018 (Couple Traveller)
I usually like to relax at less crowded places away from the city when it comes to holidaying and Savana is one such place. Located on the bank of the Waldevi lake, this place is just 25kms from nashik and 160 kms from Mumbai. I'd mention here that the last few kms of the stretch, the road gets pretty bad. There is a large gate at the entrance and the board reads Savana Agro Farms. Went here this month in December for a quiet anniversary with our 8 month old. I had Booked the deluxe cottage from...
Read More
Weekend away from the big city
by carolineholmgren on 25 Dec 2018 (Family Traveller)
We had a very pleasant stay (2 families of 5) with a lot of outdoor time: badminton, swimming pool, boat, playground. Not far from the vineyards. Good food. Family cottage simple, clean. Friendly staff.
READ ALL REVIEWS
Savana Lake Resort Address
Address
Sr.No.153, At Post.Dahegaon, Waldevi dam backwaters, District-Nashik
About Savana Lake Resort
CHECK IN 1:00 PM
CHECK OUT 11:00 AM