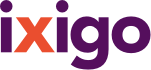 more
Account
Bookings
ixigo money
Alerts
Travellers
Logout
Shanila Guest House , Leh
|
4/5 - Good
(68 reviews)



Room Type
Provider
Shanila Guest House Review and Rating
#26 of 196 Specialty lodging in Leh (68 reviews)
powered by
WRITE A REVIEW
Nice place for stay
by SAM_SMARAT on 26 Jan 2019 (Friends Traveller)
I visited Ashoka guest house six month ago in month of july with my Brothers. it's good place for stay. I stayed here from 1 to 8 july and it's very nice place. It's a budget hotel. Ashoka guest house is very near to main market At out side there is one small beautiful garden. Owner and staff both are very friendly. it was good experience
Best stay at budget
by Vaibhav_Tailor on 11 Dec 2018 (Family Traveller)
I had stayed there with my two cousins for about 8 days and it was a pleasant experience. I've got the room at the corner and it was very good little bit old fashioned but best for staying. The staff was very friendly even i asked for extra blanket they instantly gave me. Only few things which are annoying thay it was the last corner room there was hardly accessible to the wifi, so we had to get into hall in the garden area to use wifi and there was no place in room to hang wet towels. And yes t...
Read More
Great budget hotel 🏨
by 639samartht on 22 Sep 2018 (Friends Traveller)
Two month ago I visited leh with my cousin brothers. I stayed For 7 days at here. From 1 July 8 July. It's a budget and family guest house.  Owner and staff both are very friendly. Room is big , simple & very neat and clean. Out said there is a small garden, very nice sitting arrangement. It's about 10 minutes to main market. It's very good place for stay. Thank you
Nice homely place
by nitinmegh on 23 Jun 2018
This place is so nice and homely and the staff is so courteous. The location is just minutes walk from the main market. Stayed there for around 5 days and had a very good and relaxing time. They also serve good breakfast.
Worst experience
by DhirajKakkar on 03 Oct 2017 (Couple Traveller)
We found this most pathetic so called guest house . This is around 4 kilometres away from the main market deep inside a narrow Street very hard to find the room allotted to us was badly stinking with seepage with no ventilation There is no arrangement for food or hot water One stupid looking girl and her father claim to be owners of this गेस्ट हाउस When we complained about our problems they started shouting at US and scrupulously we were forced to leave at 11:30 in the night Guys never go ...
Read More
READ ALL REVIEWS
Shanila Guest House Address
Address
Lower Tukcha Road
About Shanila Guest House
CHECK IN 07:00 AM
CHECK OUT 12:30 PM