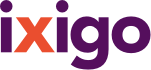 more
Account
Bookings
ixigo money
Alerts
Travellers
Logout
Hotels

››

Singaras Coffee Country
Singaras Coffee Country , Masinagudi
3/5 - Average
(14 reviews)












+ 20 more
Room Type
Provider
Singaras Coffee Country Review and Rating
#20 of 36 Specialty lodging in Masinagudi (14 reviews)
powered by
WRITE A REVIEW
Very Peaceful place !
by PallaviSandeep on 16 Jan 2019 (Family Traveller)
The place was good and the rooms were maintained clean. Though the kitchen is not there but we can order the food from outside hotel. You can ask for Campfire in the night. You will get to see many deers and other animals near to Singaras Coffee Country.
Horrible Experience Except the cozy room
by Saugata361 on 04 Jan 2019 (Couple Traveller)
First the good thing ....Rooms and the bathrooms..Excellent and comfortable... But after that its a FULL STOP... CAN'T EXPECT ANYTHING beyond that... That that lacks every amenities that a basic hospitality establishment would offer... Started from the moment we reached the place.. nobody was there to receive.. Had a tough time figuring out the DESK where we could make our entries... After that in-spite of telling multiple time nobody carried the luggage to the room and ultimately we had to ca...
Read More
Cozy place right next to Masinagudi forest reserve
by Kirzzz on 03 Jan 2019 (Family Traveller)
We stayed at Singaras Coffee estate for 2 nights. The place is awesome. The person managing the place Mr. Jagdish is very helpful. The owner Mr. Pushp Ved is a very very helpful guy right from the beginning he helped me out even arranged for the cab to pick us from Mysore.This place doesn't have a restaurant coz the authorities are not giving them the permission to do so. But there are restaurants nearby from where we can pack our food and have at the resort. The room we stayed was really cozy ...
Read More
Coffee country with not a single cup of coffee being complimentary!! Expensive and boring
by wanderingsunsetz on 03 Jan 2019 (Family Traveller)
We were 3 people who visited this place around Christmas. Wanted a deluxe room but was allotted a luxury quadruple room. According to the owner, there were no small rooms available and we had to take a 6 bed large bedroom even though we were just three people. At the time of booking the owner wholeheartedly agreed to give us smaller rooms in case there were cancellations/rooms available. When we reached there, we figured there were smaller rooms available but not allotted to us but used by perso...
Read More
Beautiful room, good service, easy location
by Medapati on 30 Dec 2018 (Family Traveller)
The place is still not done fully. Location is good & is easily accessible. The safaris are a 15 mins drive away. Room: very clean & done well. It is good enough even for 3 people & has a good wood panelled board & a bed. Comfortable bed with clean linen Bathroom: Nice fittings with minimal toiletries. Separate bath & toilet areas & not a cramped bathroom Food: They do not have any kitchen or a restaurant yet & hence everything you need to order from their menu (tie up with a restaurant ca...
Read More
READ ALL REVIEWS
Singaras Coffee Country Address
Address
Shri Lakshmi Enclave
About Singaras Coffee Country
CHECK IN 12:00 PM
CHECK OUT 11:00 AM