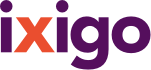 more
Account
Bookings
ixigo money
Alerts
Travellers
Logout
Sinon Baga Retreat , Baga
|
4/5 - Good
(19 reviews)











+ 8 more
Sinon Baga Retreat Review and Rating
#13 of 70 B&Bs / Inns in Baga (19 reviews)
powered by
WRITE A REVIEW
Roll the dice on sleeping
by JGalt99 on 11 Aug 2018 (Friends Traveller)
My room and indeed all the rooms are close to hotel's dance floor where the deafening music would last, I was told, as late as 4am. I tried a downgraded basic room a bit farther away from blasting music, but 15 meters did not help. The bass was still pounding through the walls making sleep impossible. The manager (owner?) seemed sympathetic and told me he is "rebranding" the little hotel to be a party place and apologized that the listing gave no clue. Happily, he at least got me a replace...
Read More
AWESOME BEACH PROPERTY !!!!!!!!!!!!
by UnnatKotak on 06 Aug 2018 (Friends Traveller)
The hotels is a small hotel buts its great, right on the beach. the rooms are good little small but good he had a suit room so it was fine for us. the beach shakes are the best. they have an inhouse DJ in the evening he play till you are exhausted at the night, he is never exhausted of playing music. its the only place in the entire beach line that stays open till very late all other close out early. its nice to sit and enjoy the place around. i would not recommend this to old age people as the ...
Read More
Illegal Constructions of This Hotel
by balrajchopra65 on 08 Jun 2018 (Solo Traveller)
Owner of this Property is a 420. He took a loan from my and now he is denying to repay. Upon my frequent request, he has issued me a Cheque and it got dishonored because owner has requested to Bank to make Stop payment of Cheque which was issued to me. This property is having an Unauthorized Construction and soon it may gets Vanish. I have filed a Suit U/s 138 against this property's owner and I am uploading pics for your reference.
Awesome experiences...
by Shweta P on 18 Mar 2018 (Friends Traveller)
Me and my friends every year visited goa.. that is the one of the best beach site resort .. rooms are small but are well equipped , have all the facilities which we are not able to find out in same price in other resort at baga.. and if I compare, rooms of this resort is much and much better than The Park at calanguet beach but facilities are much similar to Park Regis at arpora... Thanks Sinon for making the trip wonderful..
Hospitality at its Best.
by Kunallall on 27 Feb 2018 (Family Traveller)
I can't begin to express the hospitality of the staff this hotel has. We had booked a room for 5nights through an app in this hotel for our parents who are also senior citizens and we're travelling to Goa after almost 3 decades. Hence we wanted to be doubly sure of the place. The photos put up on the site did justice to the place. This is one of the few properties which have access to the sea directly. And I am writing this review first on behalf of my parents and then had first hand experience ...
Read More
READ ALL REVIEWS
Sinon Baga Retreat Address
Address
Titos Lane 2 Titos Lane 2
Baga, undefined, india
About Sinon Baga Retreat
CHECK IN 2:00 PM
CHECK OUT 11:00 AM