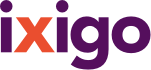 more
Account
Bookings
ixigo money
Alerts
Travellers
Logout
Spangle Wings Resort , Sānturi
Baranti village, Near Baranti lake
View Map
|
4/5 - Good
(8 reviews)
+ 8 more
Spangle Wings Resort Review and Rating
#4 of 25 Specialty lodging in Purulia (8 reviews)
powered by
WRITE A REVIEW
Worst experience, spoiled the vacation
by Tushni on 10 Jul 2018 (Family Traveller)
We've visited the place during a rainy day, scenic view is extremely pleasant. We haven't found any safety precautions there. All 4 staffs are good but owner is not cooperative at all. Due to heavy rain electricity supply has stopped their services and hotel authority didn't start there digiset. We were the only boarder in that day. It was really horrible experience. New place, extreme raining outside, we're sitting in darkness for long time they didn't provide any candle too. After requests the...
Read More
Overwhelmed with the experience at Spangle Wings Resort, Baranti
by Rajib6b on 22 May 2018 (Family Traveller)
I am really Overwhelmed with the experience at Spangle Wings Resort. The rooms, facilities, services all are meet my expectation. It was an wonderful days spent with the resort. Provided all facilities and services, as and when required. Whenever I would have plan for Baranti, I would suggest this is my first choice.
Beautiful days at Spangle Wings Resort Boranti
by Madhusark on 25 Apr 2018
Spangle Wings Resort is the only best resort in Boranti. It's situated just beside the Lake. All the rooms are spacious and very well maintained. They have a welcome kit which includes all the essentials needed by boarders. They can arrange for Santali dance performance and also a bon fire for entertainment. The view from the windows and the balcony just takes your heart away. They also have a watch tower. You can see the nearby hills and enjoy the beauty of nature. Excellent service with a very...
Read More
Wonderful Holyday at Baranti Resort
by intaaj009 on 05 Feb 2018 (Friends Traveller)
Baranti is a lovely and peaceful place in Purulia. Spangle Wings Resort is one of the best resort of Baranti. The decoration and everything are very good of this resort and also 24/7 water and electricity available though this is a village site and some far from market. Also the room rent are not higher. Overall the Spangle Wings Resort is a superb resort in Baranti, Purulia.
A very warm experience
by ek_musaffir on 28 Jan 2018 (Family Traveller)
We were a group of 12 people with lot of senoir citizens and were looking for accommodation in Baranti. We came across the name of this resort and it suited our requirements so bookings were made. We stayed for 2 nights and thoroughly enjoyed the stay. The rooms were clean and bright, the view from the resort was nice. The best part was the food, the food was homely and tasteful, the portions were quite good. Loved the evening peyaji and beguni and the attention given by the owner Mr Malakar. Th...
Read More
READ ALL REVIEWS
Spangle Wings Resort Address
Address
Baranti village, Near Baranti lake
Sānturi, undefined, india
About Spangle Wings Resort
CHECK IN 10:00 AM
CHECK OUT 09:00 AM