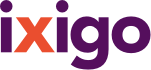 more
Account
Bookings
ixigo money
Alerts
Travellers
Logout
Staywell Cottage , Rishīkesh
4.5/5 - Excellent
(46 reviews)












+ 3 more
Staywell Cottage Review and Rating
#14 of 136 B&Bs / Inns in Rishikesh (46 reviews)
powered by
WRITE A REVIEW
A great stay with Seema!
by JABIreland on 14 Dec 2018 (Friends Traveller)
Myself and a friend stayed here as part of our yoga retreat with Omsampoorna Yoga and it was ideal. The guesthouse is tucked away from the busy road while still being only a short walk to all the local spots. Seema is an excellent cook and looked after us throughout our stay. The rooftop was perfect for morning yoga and gets great sun in the afternoon.
Staywell guest house
by 82valy on 24 Oct 2018 (Friends Traveller)
After stopping at an awful hotel for one night we sought sanctuary with Seema. Everything was clean and comfortable and she and her husband were always on hand to help with anything or answer our questions. We had a great stay and would recommend to anyone looking for mid range accommodation. Val
Clean
by Natalie M on 19 Oct 2018 (Solo Traveller)
I am so happy to have found this spot. It is a Gem! Clean rooms, clean sheets! And the loving care of this guesthouse you can notice with the plants all around and care from Seema. She and her family make you feel at home. And BEST part is there is a good restaurant (Swiss Garden) and a great teacher around the corner (BodyLove Streching) so no need to travel much around:):)!!
wow ...the best budgeted guest house
by abhishekbartwal on 14 Jul 2018 (Friends Traveller)
the guest house is located on top of a hill in walking distance from the town centre (Yet, there is a bus stop and tampoo stand nearby for those who want to spare the physical exercise). The room I stayed in (top floor) had a great view of river maa Ganga. The room (with a very nice ensuite bathroom) and the house, in general, looked very clean and pleasant. The owner was extremely friendly and accommodating (i.e. helped me with luggage, upgraded the room, gave advice on public transport and r...
Read More
Staywell Cottage Rishikesh
by dschwartz1212 on 15 Jan 2018 (Family Traveller)
Located above the craziness of Rishikesh in a sublime forest, Staywell Cottage is a pleasant, clean and minimal place to call home. It's cheap and the rooms are fine, with everything you need for lodging. Housekeeping is excellent and the landlord was so nice, she let me use the family bathroom. Across the way are a few fine restaurants, convenient shops and a friendly Travel agent. It's the perfect place to stay in Rishikesh with easy access to the Ganges, bridges and crazy action down below. R...
Read More
READ ALL REVIEWS
Staywell Cottage Address
Address
Birkhet Tapovan Bypass
Rishīkesh, undefined, india
About Staywell Cottage
CHECK IN 1:00 PM
CHECK OUT 11:00 AM