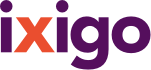 more
Account
Bookings
ixigo money
Alerts
Travellers
Logout
Market Road 907 Goankar vaddo anjuna
View Map
4.5/5 - Excellent
(73 reviews)

Sunset Review and Rating
#11 of 85 B&Bs / Inns in Anjuna (73 reviews)
powered by
WRITE A REVIEW
My worse experience in India.
by Pablo M on 28 Mar 2018 (Couple Traveller)
By far the worse experience in India. After 40 days we can't have a good word a out this place. We got to the hostal and everything seemed good. After asking about prices we decided to take the cheaper room which was 800 ruppies (non A/C). When we saw the room, it was full of spiders, ants, dirt all over the beds and in general. Then we saw how they tried to clean it all, instead of taking de dirt, ants and spiders outside of the room, he just put them in a hole that was in the room. So as we ha...
Read More
Sunset guest house
by jennyanyon on 19 Nov 2017 (Couple Traveller)
Brilliant family run guesthouse! staff are lovely and very welcoming! food is also delicious. and hotel clean. Only bad thing is there is no toliet roll in your room! Its lovely to sit and watch the sunset at night xxxx
Sunset guest house
by Tom C on 19 Nov 2017 (Couple Traveller)
Me and my wife are traveling most of the beaches in North Goa and we did 3 days at the sunset beach house in anjuna. Brilliant bar and restaurant located on the beach where you can either sun bathe on the beach or chill in the bar overlooking the beach. Guest house is just back from the bar and restaurant which is clean and well maintained. Really well priced and the owners are really accommodating
The best place in Anjuna!
by beecatcher on 10 Nov 2017 (Couple Traveller)
This is the third time we stayed at The Sunset. The place is so cool and laid back and the family who own it always take really good care of us. The food is pretty good and the Kingfishers, or maybe the occasional Old Monk, are cheep and a delight to enjoy while watching the fireball sun setting over the Arabian Sea. Big Thanks to Anthony for everything and even bigger thanks to Soobod for all his love and attention.
A total gem!
by keeta333 on 05 Oct 2017 (Couple Traveller)
We stumbled across this place after the booking we had somewhere else turned out to be closed. We stayed here for one night and ended up Eating here even after we had checked in somewhere else the next day. The staff are so friendly and the location is perfect. The restaurant is right on the beach with unspoilt views of the ocean and the accommodation is just behind so its nice and quiet but a two minute walk from The bar area. The food is sooo good. The menu is vast, offering everything you cou...
Read More
READ ALL REVIEWS
Sunset Address
Address
Market Road 907 Goankar vaddo anjuna
Anjuna, undefined, india
About Sunset
CHECK IN 2:00 PM
CHECK OUT 12:00 PM