You've already uploaded some photos. Do you want to delete these photos?
Proceed
Tell me all about the Buddhist Circuit in India.
Vaishali Singh
Apr 09 2013
6

people

found this answer useful

Useful ?

Yes
Buddhism, considered and known less as a religion and more as the path to spiritual well being and self-awakening and perhaps one of the most widely embraced religions of the world, took birth and gained its enlightened foothold in India before spreading to other parts of the world.

One of the ideal ways to get initiated in the Buddhist path of enlightenment is to visit the holy sites associated with Buddha's life and times and immerse yourself in the distinctly divine experience offered by them. While Bihar and some parts of Uttar Pradesh are simply strewn with Buddhist sites and ruins, there are certain places where Buddhism took root and together are considered as the 'Buddhist Circuit'.

In fact, the Indian Railways recently launched the Maha-Parinirvana Express that takes you around the Buddhist circuit and covers all the main sites associated with Buddhism in India.

Well, then hop aboard and get prepared to take your first steps towards self-awakening.
First up on the circuit is Bodhgaya where it all began and Buddhism essentially took birth and root as Gautam Buddha attained the ever elusive Enlightenment. It was in 500 BC that Gautam Buddha, then a wandering ascetic, sat on the banks of river Phalgu underneath bodhi tree and attained what was before this, and ever since has been, considered unobtainable; Enlightenment. It was here, at this holy site, that followers from all around would congregate and pay their homage and over time the place came to be called Bodhgaya.
Commemorating this epochal event, some 250 years later, Emperor Ashoka, one of the greatest kings to walk this planet and a devoted disciple of Buddhism, built the Mahabodhi temple, which was later renovated by Emperor Kanishka.
As it always happens with once-glorious eras, Buddhism saw a decline in followers in India, relegated to the archives of past and with it the Mahabodhi temple that lay buried under the sands of time, forgotten until Sir Alexander Cunningham along with others in 1883 meticulously restored it to its former glory. Today the temple is a sacrosanct site of immense religious and spiritual significance. As you enter its sprawling complex the aura of divinity and utter peace enveloping it is undeniable. Right next to the temple is Bodhi tree, a descendant of the original bodhi tree underneath whose holy shade Gautama Buddha had attained nirvana, that in itself carries a great deal of religious significance in Buddhist mythology. A UNESCO World Heritage site, the temple, made in the Dravidian architectural style, is actually one of India's oldest brick structures. Be sure to visit river Niranjana.
After paying homage at Mahabodhi temple and immersing yourself in the distinct divinity of Bodhgaya head towards Rajgir, Gautam Buddha's favourite place where atop Vulture peak Atanatiya conference was held. Here a ropeway leads you to Vishwa Shanti stupa, a peace pagoda. Be sure to visit Venu Vana, a man-made forest, peaceful and tranquil to a degree sure to invoke you to meditation. Right by Venu Vana is the Japanese temple.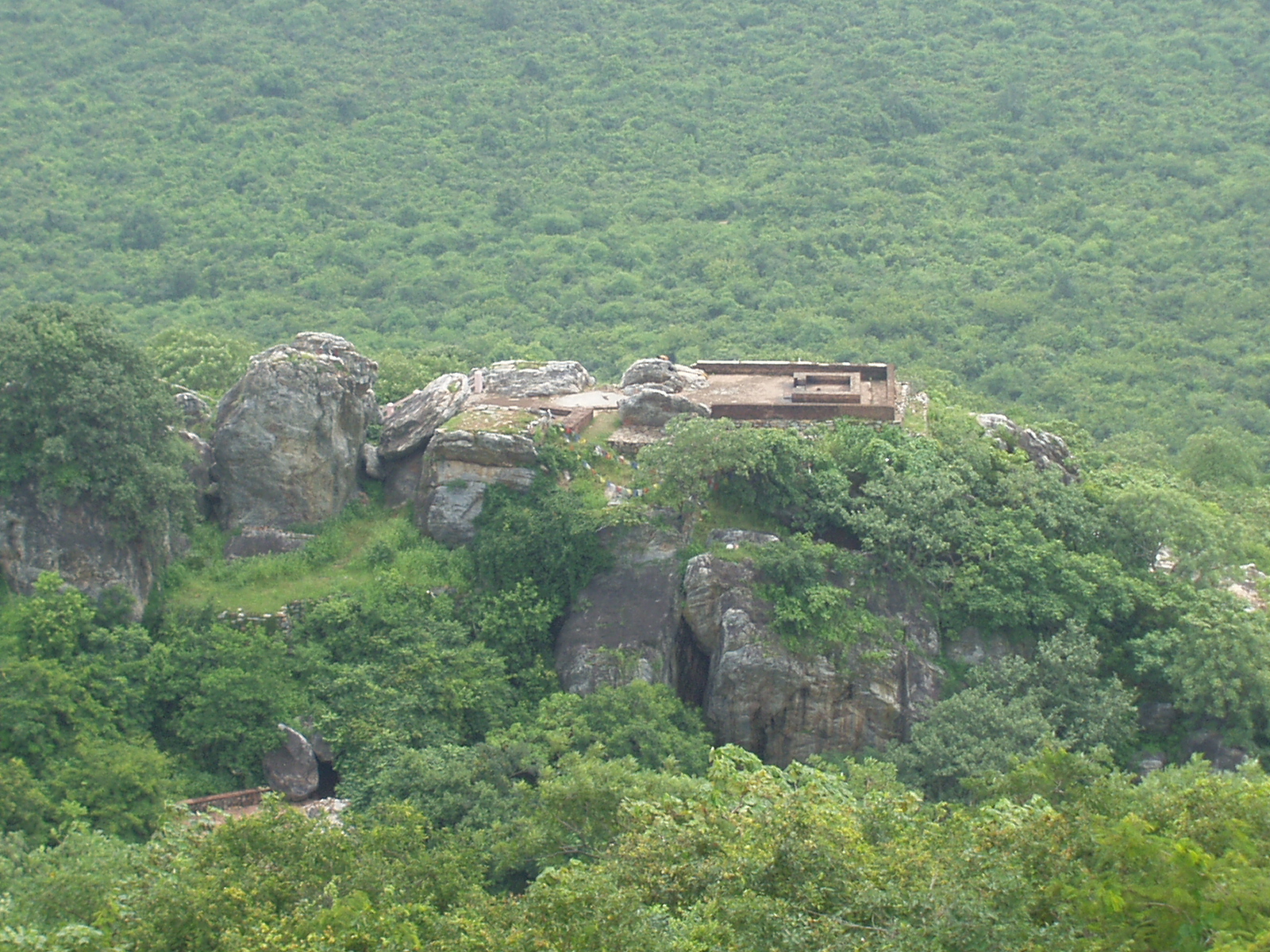 After exploring Rajgir next stop is Nalanda, the site of world's oldest residential universities. Strewn with ruins of one of world's most ancient learning centers, the academia at its zenith was abuzz with literary pursuits of scholars from all across the world- Tibet, Greece, China and Persia. It was in 1193 that Bakhtiyar Khilji, a Turk, laid the university to ruins and finally now, in 2006, that India along with China, Singapore, Japan and some other nations have proposed a plan to revive the university.
Next up on the circuit is Sarnath, where Gautam Buddha, five weeks after having attained Enlightenment, had headed to and along with the Pañcavaggiya monks founded Sangha, the commune of enlightened one. It was here in Sarnath that Gautam Buddha had given his first sermon to the monks, called Dhammacakkappavattana Sutta.Out here be sure to visit Dhamek stupa, the famous Ashokan pillar and Sarnath museum. On your way back stop by the ghats of river Ganges and witness the celestial lamp immersion ceremony.
Next stop is Kushinagar, situated near Gorakhpur, where Gautam Buddha breathed his last and attained Parinirvana (eventual nirvana upon the death of someone who has attained enlightenment). Commemorating the holy site is the Mahaparinirvana temple and Parinirvana stupa. Be sure to also visit Mata Kutir temple at Kushinagar.
Towards the last leg of your circuit your stop will be Lumbini in Nepal, where the circuit seems to come to a full circle. Lumbini is where Gautam Buddha took birth and where the epochal story of this awakened one began. Strewn with reminders of Gautam Buddha's early life as Siddhartha Gautama, its the holy site of Lumbini that is of particular interest.
Replete with ancient monasteries, an ancient Bodhi tree, Pushkarini pond where Gautama Buddha took his first bath as a child and Mayadevi temple where he took birth, Lumbini, a UNESCO World Heritage site and usually echoing with Buddhist chants and prayers takes you to a different plane altogether, one where you will find yourself at immense peace with yourself.
Now the final leg of your spiritual journey, Śrāvastī, an ancient Indian city and one of the six largest cities during the times of Gautama Buddha where he spent much of his days post attaining enlightenment. Strewn with memoirs of legends and tales from Buddha's life, be sure to visit Gandhakuti, the hut where Buddha resided in Jetavana, Anathapindika's stupa, stupa of the twin miracles and the Anandabodhi tree in Jetavana monastery. Those who grew up on a steady diet of Panchatantra tales will find Angulimala's stupa of particular interest, a dacoit and ruthless killer, who attained redemption through Buddha's teaching of spiritual progress.
Travel the Buddhist circuit and transcend all your worldly troubles, after all as Buddhism says,
"We are not going in circles, we are going upwards. The path is a spiral; we have already climbed many steps."
Subhorup Dasgupta
Apr 21 2013
3

people

found this answer useful

Useful ?

Yes
Bumped into your site after seeing several of my friends on your expert panel. While the circuit you have described makes total sense from a travel point of view, from a Buddhist perspective, it helps to break it into two. The first being Bodh Gaya, Sarnath, Lumbini and Kusinara. The reason for this is that these four are kinda prescribed by Shakyamuni himself. The others, Sravasti, Rajgir, Sankassa, and Vaishali are important because of the miracles ascribed to these places, but these show up in commentaries much later. There is a buddhist circuit in Andhra Pradesh too for those who are interested, and maybe you can do a story on that too sometime.

MORE QUESTIONS ABOUT
India
most popular
|
most recent
|
most relevant
|
unanswered questions
Help us rate places you know

Food & Places To Visit