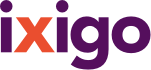 more
Account
Bookings
ixigo money
Alerts
Travellers
Logout
The Earth House , Pālampur
|
4.5/5 - Excellent
(36 reviews)












+ 18 more
The Earth House Review and Rating
#2 of 28 Specialty lodging in Palampur (36 reviews)
powered by
WRITE A REVIEW
Our story of Linger- The Earth House
by Shruti R on 14 May 2018 (Family Traveller)
After a long journey (Del-Ludhiana- here) we finally reached Chandpur, a quaint little village in Kangra district, near Palampur, Himachal Pradesh. We were greeted with big smiling faces of people who were soon to become an essential part of our experience here. To help us transition to #HillLife we had a gentle trek ahead, from our car park to our cottage (over the next few days, this trek totally helped ease the guilt of hogging food like there is no tomorrow). With snow capped Dhauladhars (...
Read More
Perfect getaway for nice laid back vacation
by Prabhjot S on 25 Feb 2018 (Friends Traveller)
Had a great time at this place. Our friend had planned her bachelor's party here. It was perfect place for nice laid back vacation with river stream cluttering nearby and amidst the beautiful valley. The owner Rohit was a great host to us. Amazing staff, great food. Highly recommended if you're looking to spend quaint and quality time with family and friends. Looking forward to come again soon with family. Wishing the team lots of success in it's others endeavors.
Explore as much as you can...
by Prabhat R on 02 Jan 2018 (Family Traveller)
I spent entire one week along with my wife, my three year old daughter and my best friend with his family. Beautifully constructed property using locally available materials like mud, husk, stones etc. Right next to a constantly flowing stream, find your way to cross it. Not for ones looking for luxury but if you like to be more adventurous and explore the surrounding, its for you. Relax, trek around the property, go to Billing for a Paragliding, explore Tibetan monasteries, Tea and much more. ...
Read More
WOULD NOT RECOMMEND A FREE STAY
by Rajiv K on 13 Jul 2017 (Family Traveller)
Half Hour Walk From The Road IN JUNGLE Pathetic Food Full of Mosquitoes it looks good only in picture reality is different my experience was just terrible we were not told about anything, were only told its a nothing to do place, but were not told we will have to walk half an hour with our luggage in jungle to reach the stay. no fans, when complained were told to keep the windows open, doing it was as good as inviting mosquitoes it was just a terrible nightmare of life. WE JUST WALKED BACK...
Read More
A truly unique and memorable place to live
by R B on 29 May 2017 (Family Traveller)
This place is located behind the army cantonment area of Palampur, Himachal Pradesh. You will have to drive through the cantonment gates (2 of them) and provide the needed information to the army men at the gates. To get to the cottages you will have to park your vehicle on the road an hike down about 20 meters elevation followed by a walk of about 350 meters. The way to get there itself is unique and challenging. Once there is all taken care of. The package includes all meals and stay. The sta...
Read More
READ ALL REVIEWS
The Earth House Address
Address
Langha - Chandpur Rd, Chandpur
Pālampur, undefined, india
About The Earth House
CHECK IN 07:00 AM
CHECK OUT 5:00 PM