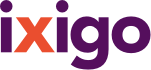 more
Account
Bookings
ixigo money
Alerts
Travellers
Logout
The Earth House , Pālampur
|
4.5/5 - Excellent
(39 reviews)












+ 15 more
The Earth House Review and Rating
#3 of 34 Specialty lodging in Palampur (39 reviews)
powered by
WRITE A REVIEW
A unique getaway that offered us some sun soaking.
by hjrekhi on 26 Nov 2018 (Family Traveller)
Very seldom one comes across things which get etched in your mind and heart equally. This property is one such example. First of all, away from the crowds, no noise, no horns, no deadlines, and no CONCRETE. The difference that one realises between artificial Nylon and pure Cotton fabric, it's the same things when you stay in one of these earthen cottages. Not only are these buildings thermally insulated, but also provide for the much-required grounding. I was happy to sleep on the raised hard ...
Read More
A place to rest and rejuvenate
by sri1206 on 30 Oct 2018 (Family Traveller)
The Earth House is the realisation of a scenery most of us would draw on paper- mountain, sun shining, river and a house. The view here is awesome so it makes for great holiday pictures. When I visited the weather was perfect- monsoon had ended and winter hadn't set in yet. It's a great place to spend a few days away from the city's grime, dust and noise. Take a lungful of clean air and let your eyes rest on the greenery. Listen to the soothing stream and let your palate enjoy the yummy food...
Read More
In lap of nature!!!!
by chitty282 on 24 Oct 2018 (Friends Traveller)
Tough to decide if ambience scores over hospitality or viceversa. Sound of waterfall is more soothing or service u get with souch warmth. This is one stay which will Linger on for a looonggg time. Must say the water heater is a piece of art😬
Our story of Linger- The Earth House
by Shruti R on 14 May 2018 (Family Traveller)
After a long journey (Del-Ludhiana- here) we finally reached Chandpur, a quaint little village in Kangra district, near Palampur, Himachal Pradesh. We were greeted with big smiling faces of people who were soon to become an essential part of our experience here. To help us transition to #HillLife we had a gentle trek ahead, from our car park to our cottage (over the next few days, this trek totally helped ease the guilt of hogging food like there is no tomorrow). With snow capped Dhauladhars (...
Read More
Perfect getaway for nice laid back vacation
by prabhjots206 on 25 Feb 2018 (Friends Traveller)
Had a great time at this place. Our friend had planned her bachelor's party here. It was perfect place for nice laid back vacation with river stream cluttering nearby and amidst the beautiful valley. The owner Rohit was a great host to us. Amazing staff, great food. Highly recommended if you're looking to spend quaint and quality time with family and friends. Looking forward to come again soon with family. Wishing the team lots of success in it's others endeavors.
READ ALL REVIEWS
The Earth House Address
Address
Langha - Chandpur Rd, Chandpur
Pālampur, undefined, india
About The Earth House
CHECK IN 07:00 AM
CHECK OUT 5:00 PM