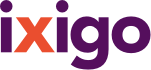 more
Account
Bookings
ixigo money
Alerts
Travellers
Logout
The Pelling Resort , Pelling
|
5/5 - Excellent
(36 reviews)












+ 1 more
The Pelling Resort Review and Rating
#2 of 39 Specialty lodging in Pelling (36 reviews)
powered by
WRITE A REVIEW
Comfortable and enjoyable stay at Pelling
by Prasad D on 15 Jun 2018 (Family Traveller)
This resort is very conveniently located near the helipad from which one can get breath taking view of Kanchanganga. The staff is very polite and service was very homely yet professional. Food was just superb! Rooms are very clean and well maintained. There are too many insects in the environment and they get attracted to light in the night. Need to keep the doors and windows closed. The staff gives these instructions anyway.
Amazing experience
by saurav s on 15 Jun 2018 (Family Traveller)
Stayed here for one night only and that will be my biggest regret.. The property is awesome and the rooms are very nice and cozy. Nice wooden work in the rooms. The staff is very good and Helpful. Very Spacious Bathrooms, i think that this is the best property in Pelling. The amazing thing is that its on the top of the mountain and always surrounded with clouds, what else one desire on a holiday if you are coming from the hot weather..!! Even the way to the resort is mind blowing..!! If i get a...
Read More
Wonderful!!
by Nihal A on 12 Jun 2018 (Family Traveller)
Great hotel ! Good experience ,the staff is great,best food pure vegetarians can get in pelling , the service is extremely great ,the view from the balcony is great, near the resort is a paragliding adventure also!! Over-all its great
Excellent Experience!!
by Lavin A on 12 Jun 2018 (Family Traveller)
The food in the pure veg. Restaurant: Haldi is very good. The services provided by the hotel are nice .The hotel staff is very kind . In all , it was a pleasant experience to be amidst the natural environment.
Scenic, Beautiful and memorable stay !!
by ginmics06 on 04 Jun 2018 (Family Traveller)
We stayed at this resort during our visit at Pelling last week. First of all you are greeted by smiling staff. The staff were very helpful and co-operative all through our stay for 2 nights. Secondly rooms are fab and comfortable with a beautiful view of the nature. We were fortunate on our first day to see the clear view of Kanchenjunga peak glowing golden in the morning sunlight. Thirdly the food is truly delicious - both breakfast and dinner was sumptuous and tasty. With such an overall exper...
Read More
READ ALL REVIEWS
The Pelling Resort Address
Address
Helipad Road
Pelling, undefined, india
About The Pelling Resort
CHECK IN 12:00 PM
CHECK OUT 12:00 PM