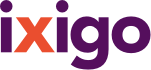 more
Account
Bookings
ixigo money
Alerts
Travellers
Logout
The Pelling Resort , Pelling
|
4.5/5 - Excellent
(40 reviews)










The Pelling Resort Review and Rating
#3 of 41 Specialty lodging in Pelling (40 reviews)
powered by
WRITE A REVIEW
Serene, beautiful.
by alokagarwal4871 on 23 Nov 2018 (Couple Traveller)
I visited this property last week after reading reviews on tripadvisor. Excellent location, though a bit secluded. Pitch dark outside the property after 5 pm means u cannot enjoy walking after sunset. Excellent food especially for vegetarians even though hardcore non vegetarians will also enjoy. The chef deserves a special mention for that. Good clean rooms with bathrooms and a working geyser. Heater charges extra. No HD channels on TV. No intercom. You have to give a missed call to the staff if...
Read More
Very Nice hotel...Near to Helipad..5 mins walking..
by PrasenjitS100 on 07 Nov 2018
Big room, spacious clean bathroom with modern amenities.Food was good and tasty. Forgot to remember, they serve only veg items.Though I was there Dec 2016, that time hotel was just opened. Everything were new.Rooms are crafted with wooden wall.
Super palace
by Explorer825961 on 17 Oct 2018 (Family Traveller)
Scenic, Beautiful and memorable stay !! We stayed at this resort during our visit at Pelling in September Last week. First of all you are greeted by smiling staff. The staff were very helpful and co-operative all through our stay for 3 nights. Secondly rooms are fab and comfortable with a beautiful view of the nature. The cottage room are also good and in front of them peragliding Station. Thirdly the food is truly delicious - Breakfast, Lunch and dinner was sumptuous and tasty. Mr. Soman (chef)...
Read More
No wifi, flush not working, no intercom, no security in cottage, Below average experience
by Anuj S on 24 Sep 2018 (Couple Traveller)
1.Hotel is away from city, Kanchenjungha viee is hindered by tree.2 Outside the hotel u will find unknown public vehicles. No boundary3 Flush, wifi, TV intercom were not working no help 4 staff untrained
Comfortable and enjoyable stay at Pelling
by PrasadD227 on 15 Jun 2018 (Family Traveller)
This resort is very conveniently located near the helipad from which one can get breath taking view of Kanchanganga. The staff is very polite and service was very homely yet professional. Food was just superb! Rooms are very clean and well maintained. There are too many insects in the environment and they get attracted to light in the night. Need to keep the doors and windows closed. The staff gives these instructions anyway.
READ ALL REVIEWS
The Pelling Resort Address
Address
Helipad Road
Pelling, undefined, india
About The Pelling Resort
CHECK IN 12:00 PM
CHECK OUT 12:00 PM