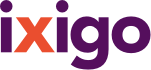 more
Account
Bookings
ixigo money
Alerts
Travellers
Logout
Hotels

››

The Tiger Hill Sariska
The Tiger Hill Sariska , Thāna Ghāzi
New Alwar Road Thanagaji Sariska Alwar Sariska
View Map
2/5 - Poor
(6 reviews)









The Tiger Hill Sariska Review and Rating
#1 of 1 Specialty lodging in Thanagazi (6 reviews)
powered by
WRITE A REVIEW
tiger hill is good
by jyotia385 on 14 Oct 2018 (Family Traveller)
Overall a very good experience , food was good . its bit away from crowd , if you enjoy peaceful places its very good , food was like the same we want . pricing was fine. we had a happy stay there. food n stay n hospitality everything was good.
I recently visited this tent house the reviews are given blew : 1.Dear Travelers I would like to advice if you want
by SubhashishG8 on 10 Feb 2018 (Family Traveller)
I recently visited this tent house the reviews are given blew : 1.Dear Travelers I would like to advice if you want to visit this place kindly pack your meal from your home because the food is so pathetic and filthy that you have to remain starve during your visit since there is no food corner or any shops nearby . 2.They have 2-3 staffs all together and they all were running around here and there .. The management is very weak and they have to improvise a lot . 3.They should keep a ba...
Read More
Pathetic
by PushkarS on 11 Jan 2018 (Couple Traveller)
This tent house is so mysteriously located some 2kms inside a farm that it'll take a miracle to find it. Staff are crude and rude at their best. They dont even have rooms. There is just tent. No one stays in their tent. We had just one look at their tent and decided to not stay there at all. Amd yes, agoda is another culprit where the listing has wrongly described rooms of this place. Never book from agoda or for this hotel. We lost 4.5K on this hotel, 1st such horrible exp in my whole life.
Poor Amenities for a Resort
by Kunal_Hakim on 24 Dec 2017 (Family Traveller)
Today's customer has seen a vast variety of hotels and exposure to great service. To such a customer this place would be a disappointment! This place is run by a couple of brothers, in a very casual kind of setup. The approach to most of the facilities provided is very primitive, all the way from the reception, to the rooms, to the room service. Though all the efforts put in, by the managers & the staff is with a REAL HEART, but still this would not suffice to the today's traveler who has few ba...
Read More
Good place to stay in Sariska with amazing hospitality
by vijay y on 05 Dec 2017 (Friends Traveller)
Reaching there is not a problem as situated very close to Thanagazi town ( approx 3 km) . Google maps are good enough to guide you till Thangazi but it is better to ask to some local for the right direction from there or call the hotel. If coming from the Alwar then instead of entering the town take a right turn and after driving 2 km there is is board for this property and from 500 m ahead on the right side one will find this resort This is small and newly built property and still some work of...
Read More
READ ALL REVIEWS
The Tiger Hill Sariska Address
Address
New Alwar Road Thanagaji Sariska Alwar Sariska
Thāna Ghāzi, undefined, india
About The Tiger Hill Sariska
CHECK IN 1:00 PM
CHECK OUT 11:30 AM