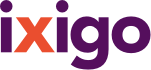 more
Account
Bookings
ixigo money
Alerts
Travellers
Logout
Hotels

››

Tieedi Earthy Dwelling
Tieedi Earthy Dwelling , Darjeeling
|
5/5 - Excellent
(58 reviews)








Tieedi Earthy Dwelling Review and Rating
#1 of 184 Specialty lodging in Darjeeling (58 reviews)
powered by
WRITE A REVIEW
The enthral experience of earthy mudhut😍
by nadia s on 12 Sep 2018 (Couple Traveller)
What a wonderful experience it was! It's been almost three weeks, but we still can't get out of it. Darjeeling was not so pleasant the last three times. We hardly wanted to get out of the home stay. It a unwinded feeling. The harmonious waterfall was a natural healer. The city dwellers will get the perfect earth dwelling down in the mud hut. It was a beauty indeed. The rooms were designed elementary to hold the beauty of nature. The food was totally homemade using herbs. It simple words it was a...
Read More
Tieedi....U Beauty, you will be dearly missed !
by ajaya272 on 31 Aug 2018 (Solo Traveller)
Tieedi, life surprises you with more goodness if you allow it to. My short backpacking trip just turned serene, fulfilling and fun. I am glad for having come across this place and meeting amazing people like Ashna, Utsow and the 3 musketeers (Chungi, the naughtiest one). Thanks for amazing hospitality, you were very helpful since the point we got connected. I will always cherish moments of laughter and listening travel stories from you guys. Ashna, you can make literally anything I can imagi...
Read More
TIEEDI - THE PLACE TO BE!!
by Amartya B on 20 Aug 2018 (Friends Traveller)
As the forest breathes life into you, You freeze, not in cold, But in the warmth of nature's embrace. It's a place .. To be, to see, to feel, to hear To open up to the calls unheard To listen to the silence that never sang to you To see the greens that never kissed your eyes To feel the mist that never touched you If you have ever dreamt of breaking free, TIEEDI is, for sure, the place to be! As the river runs across your room, Like flowing waters gushing through your veins, You feel the place...
Read More
Soul touching TIEEDI
by sameekc1 on 16 Aug 2018 (Couple Traveller)
It will be very difficult to make justice to the phenomenal kind of experience which we had during our stay at TIEEDI. The people there are just fabulous. Especially Aashna & Utsow. I've seen very few people as heart warming as them. They will just take your vacation to a whole different level. Utsow is a living encyclopedia about permaculture. Their crusade against plastic is pretty commendable. Both of them speaks so good that you can just spend hours talking to them. And to add more to that, ...
Read More
TIEEDI, DREAM STAY IN MOTHER NATURE'S WIDE OPEN ARMS.
by MainakhB on 16 Aug 2018 (Couple Traveller)
A group of four, The TIEEDI EARTHY DWELLING hut down below UTSOW and ASHNA's residence suited us just fine. We stayed at the hut beside the jostling waters of a mountain creek taking in the warmth of mother nature every time we breathed. A mud hut with two separate rooms, a bathroom fitted with western toilet, geyser and a sink. Feels like a dream. Spent two memorable nights here along with our hosts who themselves are great human beings.The place is in Sonada,about 11km away from Darjeeling. Ab...
Read More
READ ALL REVIEWS
Tieedi Earthy Dwelling Address
Address
Tieedi, 8 Mile, Gorabari Sonada
Darjeeling, undefined, india
About Tieedi Earthy Dwelling
CHECK IN 1:00 PM
CHECK OUT 11:00 AM