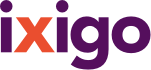 more
Account
Bookings
ixigo money
Alerts
Travellers
Logout
Hotels

››

Tieedi Earthy Dwelling
Tieedi Earthy Dwelling , Darjeeling
|
5/5 - Excellent
(68 reviews)






Tieedi Earthy Dwelling Review and Rating
#1 of 198 Specialty lodging in Darjeeling (68 reviews)
powered by
WRITE A REVIEW
A conscious holiday, deeply satisfying
by achal_mehra on 16 Dec 2018 (Couple Traveller)
One has been an avid traveller through the years, across countries , geographies of different hues, but if one has to single out an experience of intimacy with nature and giving something back to it,and returning back with a sense of gratitude and contentment , tieedi would surely sit there at the top of the heap. And this comes more from the passion the hosts utsow and aashna bring into their work,every moment spent in their company is a learning of how one can love and contribute to the enviro...
Read More
Lovely !!!
by Shaheenndm on 04 Dec 2018 (Friends Traveller)
Lovely place, lovely people, lovely food, lovely conversations, lovely pets. A place where a lot of lovely things meet. I stayed here after a trekking trip to Sandakphu. This is an amazing place for those who believe in responsible tourism. Thank you Utsow and Aashna !! It was only 2 nights but a memorable stay for a long time to come !!
The Mountains are calling you..
by bridgetheseas on 01 Dec 2018 (Couple Traveller)
Tieedi: is a place, we never wanted to leave. The fragrance of the Forest & the babble of the River welcomes you. The Mud Hut: you are staying right in the middle of the forest with constant sound of the river. Amazingly clean and beautifully set up rooms are equipped with all the basic amenities. There are so many surprises which don't need to be mentioned here and must be explored by the travellers themselves. The Hosts: Aashna & Utsow, no words can do justice to really how they are! Wonderf...
Read More
Sense of context
by tbh_kashpia on 24 Nov 2018 (Family Traveller)
Me and my mother stayed at Tieedi for a night. If someone wants to live in nature and experience it to the fullest, in Darjeeling, this is the place to go. The hosts, Aashna and Utsow are very generous and kind people, taking care of your every need and filling your heart with warmth. Aashna can make your tummy really happy with her great food! Plus when you get to know that you are eating everything fresh which has been grown in their farm, you feel amazed. The serenity of the place is out of t...
Read More
A farm in the mountains
by Explore62864603780 on 08 Nov 2018 (Solo Traveller)
Whether you are looking for a break from the mundane, toxic city life or you are a traveler looking for a more intimate conversation with the foothills of himalayas, Teeidi will certainly be a highlight of your trip and it is an absolute must if you are visiting darjeeling or surrounding villages. For me it was sheer luck to have stumbled upon the picture of the quaint hut on trip advisor, while i was planning my trip to darjeeling. I must admit here the hut was much more than what the picture ...
Read More
READ ALL REVIEWS
Tieedi Earthy Dwelling Address
Address
Tieedi, 8 Mile, Gorabari Sonada
Darjeeling, undefined, india
About Tieedi Earthy Dwelling
CHECK IN 1:00 PM
CHECK OUT 11:00 AM