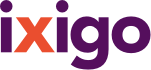 more
Account
Bookings
ixigo money
Alerts
Travellers
Logout
Hotels

››

Tieedi Earthy Dwelling
Tieedi Earthy Dwelling , Darjeeling
|
5/5 - Excellent
(64 reviews)






Tieedi Earthy Dwelling Review and Rating
#1 of 192 Specialty lodging in Darjeeling (64 reviews)
powered by
WRITE A REVIEW
A farm in the mountains
by Explore62864603780 on 08 Nov 2018 (Solo Traveller)
Whether you are looking for a break from the mundane, toxic city life or you are a traveler looking for a more intimate conversation with the foothills of himalayas, Teeidi will certainly be a highlight of your trip and it is an absolute must if you are visiting darjeeling or surrounding villages. For me it was sheer luck to have stumbled upon the picture of the quaint hut on trip advisor, while i was planning my trip to darjeeling. I must admit here the hut was much more than what the picture ...
Read More
Excellent trip
by Culture52899328891 on 30 Oct 2018 (Couple Traveller)
Nature lovers paradise... a home away from home with helpful and family like hosts... Basic amenities, clean rooms , home cooked homestyle food and ustov ( host) made sure all arrangements from airport pickup to sightseeing etc were on time and comfortable.. I you like nature plants and peace then this is the place for you.
Stay at TIEEDI
by GoPlaces826830 on 26 Oct 2018 (Solo Traveller)
I stayed at TIEDI on my way to my basic mountaineering course at Himalayan Mountaineering Institute (HMI) in September and on my way back in October. On my way I stayed in the dormitory, which was pretty comfortable and on the way back in an independent room. Utsow and Aashna, are very kind and generous hosts. I was very inspired by the work they are doing in restoring the forest. Kudos to that! There is mud hut next to the river; when you sit there you can't hear anything other than sound of w...
Read More
Different experience altogether
by Destination828367 on 23 Oct 2018 (Friends Traveller)
Pluses - At the hut you'll feel completely cut off from the world, nestled amidst nature. The inside is warm and comfy. The decor is perfectly in tune with the concept, balancing the earthiness with a generous bit of luxury. Minuses - The walk down the rocky steps to the hut is a bit stressful in the dark, and you have to go up to the common dining hall for dinner. It is a long way from darjeeling so count in an extra two thousand bucks everyday for travelling to and from the city.
Enriching and Relaxing Experience at Tieedi :)
by Fearless824268 on 14 Oct 2018 (Friends Traveller)
My visit to Darjeeling would not have been half as good if I hadn't stayed at Tieedi Earthy Dwelling. We stayed in hut made of mud and bamboo,one of a kind. It was truly beautiful and unique in its own way. The staff and people were very helpful in every way such as - helping in the tour of the city, shopping, educating us about their organic farm, teaching sustainable development, making us enjoy the local food cooked AMAZINGLY (the tasty local drink-Togba), and entertaining us all the while. I...
Read More
READ ALL REVIEWS
Tieedi Earthy Dwelling Address
Address
Tieedi, 8 Mile, Gorabari Sonada
Darjeeling, undefined, india
About Tieedi Earthy Dwelling
CHECK IN 1:00 PM
CHECK OUT 11:00 AM