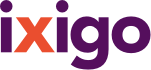 more
Account
Bookings
ixigo money
Alerts
Travellers
Logout
Hotels

››

Tieedi Earthy Dwelling
Tieedi Earthy Dwelling , Darjeeling
|
5/5 - Excellent
(46 reviews)
Tieedi Earthy Dwelling Review and Rating
#2 of 181 Specialty lodging in Darjeeling (46 reviews)
powered by
WRITE A REVIEW
Pleasant Surprise with unforgettable memories
by Ramakrishnan S on 05 Jul 2018 (Family Traveller)
We just booked just a day before our journey just as a stopover night towards our journey to Gangtok, but the experience we had on one day is magical and unforgettable making us feel guilty that we didn't plan longer stay here. Utsav and Ashna are great hosts and do their best efforts to make your stay comfortable. I prefer to say less in my review and insist one to indulge on a trip there to experience the beauty of nature.
A hidden gem near Darjeeling
by AninditaBurman on 29 Jun 2018 (Friends Traveller)
It is always said that keep your expectations at lowest level and life will keep on surprising you. It was just a fun trip with close friends near Darjeeling and came back adding up few more close friends in my list. Although everyone has beautifully narrated about Tieedi but i would just like to emphasis the hospitality of the couple Ashna and Utsow. Their warmth towards their guest and their love towards the environment is the key of their success. Ashna is a too good cook who cooks with her h...
Read More
Magical Experience!!!
by Som0414 on 22 Jun 2018 (Friends Traveller)
We stayed in Tieedi at the forrest Mud house for 2 days and enjoyed every bit of it. I would recommend Tieedi to everyone who loves solitude. The best part is that the place is right on the highway yet once you go down the stairs you feel you have entered a different place altogether. Icing on the cake is the super friendly hosts who makes your stay extremely comfortable and the food is simple yet exquisite. I would love to go back again soon.
The Forest Home
by ssen10 on 22 Jun 2018 (Friends Traveller)
Yes, I choose to use the word home because that's what Tieedi is about! With two incredible and inspiring hosts, Utsow and Ashna, Tieedi is what you would be lucky to find in the middle of the chaos existing between Darj & Kurseong. The most magnificent combination of flora and fauna existing with the least human intervention is what makes Tieedi special. Waking up to the magnificent hues of the herb garden with the mountains as a background was definitely a unique experience. We spent two night...
Read More
I'm definitely visiting this place again!
by 159revathys on 19 Jun 2018 (Couple Traveller)
We spent 3 nights at the mud hut in TIEEDI. It was an "out of the world" experience! The view from our room was breathtaking. Nature is beautiful all round the year and this place is a classic example. The misty mornings were nothing but magical. It was a pleasure to meet and get to know Aashna & Utsow. Their stories are truly inspiring. They make sure you feel at home. Aashna is a great cook and her food is unbelievably amazing. The best part about the farm are their 3 adorable dogs - Bhai, C...
Read More
READ ALL REVIEWS
Tieedi Earthy Dwelling Address
Address
Tieedi, 8 Mile, Gorabari Sonada
Darjeeling, undefined, india
About Tieedi Earthy Dwelling
CHECK IN 1:00 PM
CHECK OUT 11:00 AM