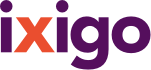 more
Account
Bookings
ixigo money
Alerts
Travellers
Logout
Hotels

››

Tieedi Earthy Dwelling
Tieedi Earthy Dwelling , Darjeeling
|
5/5 - Excellent
(30 reviews)
Tieedi Earthy Dwelling Review and Rating
#2 of 178 Specialty lodging in Darjeeling (30 reviews)
powered by
WRITE A REVIEW
In the lap of the Hills
by Anirban M on 02 May 2018 (Friends Traveller)
Its a fabulous place to be with ur friends and family ,especially if u r looking for some time away from the hustle bustle of city life.We visited it in end April and were fascinated by the place and work done by the owners Utshow and Ashna and other ppl helping them out. A lot of detailing has gone into the making of the mud huts--- right from the location to the objects used in them. Plus,the Tongba in the evening,added to the experience. The rain made it even more special.There is always scop...
Read More
Best stay for greenies
by Nikhil T on 29 Apr 2018 (Friends Traveller)
If you are around darjeeling and looking for an exotic location to stay, this would be one. I stayed in the mud hut. Very authentically constructed. Got them to turn off the power for the night to make it even more authentic. Right in the midst of trees with stream of water flowing behind, you feel right in the well of nature. Got to see hell lot of fireflys near the hut after dark. It is not just the physical aspects of a building that make it special. You have interesting hosts, who understan...
Read More
Serenity at its best
by SHAYANTANI D on 18 Apr 2018 (Family Traveller)
When I want to take a break from daily schedule..search for offbeat destination..this place has given me experience to trek,listen to the chirruping for various birds and the pleasant doubt of the water stream...I would recommend to carry a tracking shoe which will help you to walk down the forest.. excellent hospitality... organic food... barbeque...and ofcourse tongba...simply breathtaking experience...
Inspiring & heartful
by Lakieszti on 13 Apr 2018 (Friends Traveller)
We've spent 3 nights there. It was the most inspiring time of my West Bengal trip. The two owners are happily give you a tour in the garden/forest and tell you their amazing stories about the farm. You can learn a lot about permaculture and organic farming, great philosophy without posing, etc. We were cooking together one evening. The food is amazing anyway, almost everything is freshly from the garden, I never head such a healthy food in India. The neighborhood is full of trekking or running p...
Read More
Unique pleasure of a nature
by Rankesh S on 11 Apr 2018 (Couple Traveller)
Just go once....i sure it will be the gretest experience of your life..... Owner couple will never let u miss your family. ... We r missing u mr&mrs utsav pradhan...tieedi is best show of nature.....and the food facily is awasome.like home...not like home infect better from home...
READ ALL REVIEWS
Tieedi Earthy Dwelling Address
Address
Tieedi, 8 Mile, Gorabari Sonada
Darjeeling, undefined, india
About Tieedi Earthy Dwelling
CHECK IN 1:00 PM
CHECK OUT 11:00 AM