You've already uploaded some photos. Do you want to delete these photos?
Proceed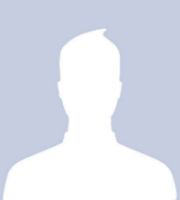 What are the popular sightseeing places in Alwar?
0

people

found this answer useful

Useful ?

Yes
Fiercely proud of its independence and called the 'Tiger gateway to Rajasthan', Alwar's forts and palaces sit towering over the city's townships and cafes. Formerly safe haven from invaders and marauders and seat of royalty, today the forts, palaces, monuments are where you can immerse yourself in much of Alwar's past as well as present. Some of the popular sightseeing places in Alwar are:

Occupied successively by Khanzadas, Mughals and Pathans and finally by Maharaja Pratap Singh, Bala Quila has long stood at its present location for more than 6 centuries. Located at a height of 300 meters on the Aravalli hills, little is known about its origin, though the Rajasthan Tourism Department's notice board in front says that it was built by the Nikubha Rajputs in 10th century. Overlooking the city like a benign forefather, who has seen much of action, adventure, betrayals in its days and now finally has stepped back into retirement from a world that has changed in leaps and bounds right before its eyes, Bala Quila is Alwar's oldest known structure. Ironically, its name implies Young (Bala) fort (Quila).
Visiting the fort requires a permit, which can be taken from the police Superintendent, whose office is in the City Palace below. The way to the fort is a steep climb of 7 km and you could also take a vehicle up to its grand gates. Crumbling around the edges and almost into ruins, your exploration of the fort, north to south, will be a walk of 5 km, while from its one edge to the other is 1.5 km. The ruins of the fort could tell a thousand stories from the Mughal's, Pathans, Jats and Rajput's golden years. Mughals had launched their attack on Ranthambore from this fort, while Emperor Jahangir was exiled to this fort for 3 years by his father Emperor Akbar, when he was was just a prince, known more popularly as Prince Salim. The part of the fort where he stayed is called Salim Mahal. According to legend, Emperor Babur, the last Mughal Emperor to have stayed here, took away the fort's treasures, gifting them to his son, Humayun.
Your exploration takes you through giant arches, gates (darwaza) and unending battlements At various points the fort's walls are decorated with finely crafted ancient scriptures and sculptures. The fort actually has six gates called Jai Pol, Suraj Pol, Laxman Pol, Chand Pol, Krishen Pol and Andheri Gate and it is said that Maharaja Pratap Singh while carving out Alwar's separate identity had entered through Laxman Pol. Apart from Salim Mahal, the fort also houses Jai Mahal, Nikumbh Mahal, Salim Sagar Pond, Suraj Kund. Looking at the fort you can sense that once upon a time, in its glory days, it must have been a place of impenetrable extravagance.

Built in the 18th century, the Vinay Vilas Mahal or City Palace as its known, resides in all its majesty and grandeur at the foot of the Aravallis, right below the Bala Quila. Once a resplendent place filled with royal opulence, today what you will encounter is a grand palatial complex gone slightly to seed with some areas converted to government offices. The narrow, dark passage that leads you up the gates of the palace, which opens to a large courtyard, bright with marble cupolas and chhatris (elevated, dome-shaped pavilions commonly used to depict the elements of pride and honor in the Rajput architecture and widely used in palaces, forts, or to demarcate funerary sites) at different levels-a fine living example of Rajasthani architecture.
The ground floor is mostly government offices, including the police superintendent's office and off limits unless you have some work there. The first floor houses the museum-three huge rooms full of royal clothes, armoury, furniture, manuscripts-only place where you can get a glimpse of the opulence of the Rajput and Mughal kings. It was established in 1940 by Maharaja Tej Singh Prabhakar Bahadur, last ruling Maharaja of Alwar, who donated much of the royal family's privately owned collection over the generations.
Do ask people around to guide you to the Moosi Maharani ki chhatri or the cenotaph of Maharaja Bhaktawar Singh, the chhatri of Raja Bhaktawar Singh and his mistress-made of beautiful red sandstone it stands against the backdrop of the emerald green palace pond that has steps leading to it. One of the mistresses of Maharaja Bhaktawar Singh, she was given wifely statu after she committed sati (self-immolation) on the Maharaja's funeral pyre. Today you can see a number of city's women paying homage to the maharani. Though now faded, if you peer closely you can see the fine carving that used to be on the ceiling and interior of the cenotaph. Do remember to take your shoes off before you enter the cenotaph.
Company Bagh
Right next to the City Palace is the incredibly lush Company bagh (garden) or Purjan Vihar as it is sometimes referred to, filled with shrubs, trees and brilliantly green grass, all set in a way to make the garden impenetrable to the sun's rays. The steps leading to this oasis of fresh, cool air lead right to the Shimla summer house, built in the middle of the garden, which you can enter and relax in. Even if you don't plan to stay for long, take out a couple minutes of sightseeing time to sit on the grass or inside the summerhouse and take in the natural seclusion the garden offers from the bustling city outside, with its fountains, pathways and thickets of greenery.

Entry to the park is free. The summerhouse stays open from 10 am to 5 pm.

A five storey tomb, here lies interred Fateh Jung, a decorated warrior of the Khanzada clan of Alwar, who was also a minister in the court of Emperor Shah Jahan. A structural splendour that combines elements of Islamic and Hindu architecture, the tomb is housed within a huge garden that also has a school at its one end. For those familiar with mausoleums and cenotaphs will find it more beautiful and incredible than most, though those who have seen Humayun's tomb in Delhi are likely to disagree. You can reach the monument through the foot overbridge that crosses the railway line close to Bharatpur road.

Make the time to wander around the forts, palaces and other sights of Alwar, as you promised yourself you would, and its walls, darwazas, alleys and streets will reward you with a greater insight to these beating hearts of Alwar and a trip of a lifetime.
MORE QUESTIONS ABOUT
Alwar
most popular
|
most recent
|
most relevant
|
unanswered questions
Help us rate places you know

Food & Places To Visit