You've already uploaded some photos. Do you want to delete these photos?
Proceed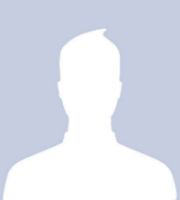 What do I need to know about Rock Garden?
0

people

found this answer useful

Useful ?

Yes
A living monument to Picasso's adage "Everything you can imagine is real", the breathtaking Rock Garden is place of superlatives. A fantasyland created out of industrial waste, rocks, concrete, Rock Garden is an artistic splendour. Designed and established on a conserved land, Rock Garden was creator and artist Nek Chand's own secret garden that he worked on in his spare time, beginning 1957, and it was about 2 decades before anyone discovered its existence.
He would collect stones from the foothills of Shivalik hills and waste items like bottles, bangles, tiles, ceramic pots, electrical waste, etc as he cycled his way through the city. His vision of the divine kingdom of Sukrani is the blueprint of Rock Garden's design.
As you enter Rock Garden the path will lead you through a series of mazelike arches, tunnels and bridges, with passages leading into open-air galleries, each even more striking than the one before. At some point, midway through the place, the walls close in and then open out to a stretch of waterfall, with the stream of water leading from it occasionally filled with quacking ducks, not at all thrilled at their peace being disturbed by the endless gaggle of excited tourists. The walls that you pass, be sure to peer closely at them and you will find them to be made of broken plates, sockets, gunny bags, glass bangles, etc.; all put together with the help of cement. The thousands of sculptures that stand today in the shape of human beings, birds, monkeys, soldiers, are entirely made of waste material that Nek Chand collected over the years.
Be sure to pause and take a moment in any one of the several mosaic courtyards to truly experience the sense of being in a lost kingdom of sorts. As you duck your head and enter the archway leading into another chamber or pass through a path of rocks over flowing water, you cannot but help feel an air of suspense and excitement engulfing you, giving the entire sojourn an adventurous edge. In the backyard there is an open space where a set of swings have been put up. Do drop in a coin in the wishing well there, who knows your deepest desire might just come true.
The entire time you are in Rock Garden you will feel as if you have entered a strange and fanciful yet appealing and enticing fantasyland. If you allow yourself to be absorbed in the moment, then for the time you are there the place and its inhabitants will come to life for you, blurring the lines between fiction and reality so much so that when you step out it will take you a moment to realize where you were.
The entry fees is INR 35 and the place is open daily from 9 am to 1 pm and 2 pm to 6 pm.
mohammedfaiz ahmed
Feb 05 2016
0

people

found this answer useful

Useful ?

Yes
Nek Chand's outsider art: the rock garden of Chandigarh, by Lucienne Peiry, John Maizels, Philippe Lespinasse, Nek Chand. Published by Flammarion, 2006.


mohammedfaiz ahmed
Feb 05 2016
0

people

found this answer useful

Useful ?

Yes
mohammedfaiz ahmed
Feb 05 2016
0

people

found this answer useful

Useful ?

Yes
The
Rock Garden of Chandigarh
is a
sculpture garden
in
Chandigarh
,
India
, also known as
Nek Chand's Rock Garden
after its founder
Nek Chand
, a government official who started the
garden
secretly in his spare time in 1957. Today it is spread over an area of 40 acres (161874.25 m²). It is completely built of industrial and home waste and thrown-away items.
[1]
[2]
Iconic Rock Garden creator Late Nek Chand,The 90-year-old Padma Shri awardee has millions of fans across the globe
[3]
[4]
The garden is most famous for its sculptures made from recycled ceramic
Waterfall and path at Rock Garden, Chandigarh It is near
Sukhna Lake
.
[5]
It consists of man-made interlinked
waterfalls
and many other sculptures that have been made of scrap and other kinds of wastes (
bottles
, glasses, bangles,
tiles
,
ceramic
pots,
sinks
, electrical waste, etc.) which are placed in walled
paths
.
[citation needed]
[6]
In his spare time, Nek Chand started collecting materials from demolition sites around the city. He recycled these materials into his own vision of the divine kingdom of Sukrani, choosing a gorge in a forest near
Sukhna Lake
for his work. The gorge had been designated as a land conservancy, a forest buffer established in 1902 that nothing could be built on. Chand's work was illegal, but he was able to hide it for 18 years before it was discovered by the authorities in 1975. By this time, it had grown into a 12-acre (49,000 m
2
) complex of interlinked courtyards, each filled with hundreds of pottery-covered
concrete
sculptures of dancers, musicians, and animals.
[7]
His work was in danger of being demolished, but he was able to get public opinion on his side. In 1976 the park was inaugurated as a public space. Nek Chand was given a salary, a title ("Sub-Divisional Engineer, Rock Garden"), and 50 laborers so that he could concentrate full-time on his work. It appeared on an Indian stamp in 1983.
[8]
The Rock Garden is still made out of recycled materials. With the government's help, Chand was able to set up collection centers around the city for waste, especially rags and broken ceramics.
[9]
[10]
When Chand left the country on a lecture tour in 1996, the city withdrew its funding, and vandals attacked the park. The Rock Garden Society took over the administration and upkeep of this unique visionary environment.
[11]
[12]
The garden is visited by over 5,000 people daily, with more than 12 million visitors since its inception.
[13]
0

people

found this answer useful

Useful ?

Yes
It is a must place to visit when you go Chd.
MORE QUESTIONS ABOUT
Chandigarh
most popular
|
most recent
|
most relevant
|
unanswered questions
Help us rate places you know

Food & Places To Visit