You've already uploaded some photos. Do you want to delete these photos?
Proceed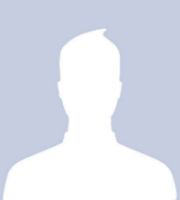 What is the history and culture of Bali?
Pritha Manchanda
DEC 10 2012
0

people

found this answer useful

Useful ?

Yes
Spiritual life, villages dedicated to one craft and skill, as many temples as there are houses and never ending ceremonies on one hand while beach parties, mountain trekking, river rafting on one and volcanoes, beaches and wild wildlife on another-Bali is a magic carpet ride of extremes that will forever have you changing your statement when it comes to defining and describing it. But then, that is the charm of this small but vast island packed with millenia rich history and diversity in its every nook and corner.

Pieces of Past: With evidence of the first arrival on this small island of people from Chinese and Malay descent, bringing with them their rice eating and cultivating tradition, Bali's scantily recorded history points to settlement from the Stone Age era. Next to arrive were the metal wielding people of Chinese and Vietnamese origin, who brought the science of metallurgy with them. The most indelible impression left on the psyche and spirit of this island was left by the Indian traders who arrived around the turn of 1st century A.D, bringing with them Hinduism. Soon, by 5th century, a Hindu kingdom had been established in Bali. The lasting influences can easily be seen, especially at the religious sites of Bali.
Islam came knocking at the doors of Java from the trading north coast and spread its influence by the 15th century causing the Majaphit reign to stagger and ultimately dwindle. With the Javanese Hindu states in a decline, many fled to Bali, prominent amongst them priest Nirartha credited with establishing the sea temples and much of the complexities you see in Balinese religion. In the tidal wave of mass exodus that made its way to Bali were artisans, dancers, musicians bringing with them the explosion of cultural activity Bali is home to.
Colonial era
It was in 1597 that the Dutch set their foot on Bali's soil and never really left and finally, in 1894 the inevitable collision for control took place between the Dutch, Balinese and Lombok. Having taken control of Northern Bali and Lombok successfully, the Dutch couldn't let South go scot free and on 20th September 1906, they charged forward with their final assault that culminated in a manner no one could have foreseen. Rather than surrender, the three princes of Badung decided to take the honourable path of suicidal puputan wherein first they set their palaces on fire and dressed in finest jewellery, waving ceremonial kris, they led their family, priests and courtiers to face the armoury of the Dutch and marched to their death. In all, 4000 Balinese died that day.

World War II-end of Dutch rule
The Japanese landed in Sanur in 1942 to use Bali as a strategic base, making life exceedingly harsh for the Balinese. However, the Japanese settlement proved fortuitous for the Balinese as it enabled the development and fostering of several Balinese paramilitary, nationalist and anti-colonial organizations that were ready to fight the Dutch when they got back and fight they did. However, it took about 4 years of hard and steadfast convincing to convince the Dutch that Bali was not theirs for taking anymore. It was in 1949, that the message got through to the Dutch and Bali, alongwith Lombok and other Eastern islands attained its independence. However, as far the people of Bali are concerned they rightfully gained their independence in 1947 and celebrate 17 August, 1947 as their Independence day.

An uneasy path ahead
Following independence Bali's troubled times were far from over and through the years it has suffered a failed coup leading to a backlash that left about 50,000-1,00,000 of its people dead, economic crisis, religious and political tensions and the fatal bombings of 2002 in Kuta that killed more than 200 tourists and Balinese, leading to the obvious, expected fall in tourism and escalating religious tensions and problems. Nature was no less harsh, with a devastating tsunami that hit Aceh in 2004, bird flu, volcanic eruptions and another tsunami that hit Java.
Bali and its people have weathered it all with the stoicism of one who is encapsulated in their faith, and still managed to keep that cheery smiles on their weather-beaten faces lined with hardships and sense of fun.

Present: Populated by so many different, independent communities and people at different times, Bali is a melting pot of Chinese, Malay, Indian and Javanese mix, known to today as the southern and coastal people with their easy going nature and a culture ready to mix and mingle with all, while strongly preserving their unique cultural identity.
Having managed to retain its Hindu independence and flourish as a tourist destination, Bali has an ingrained acceptance of difference and diversity, leading many people from across the world pitch their tent out here and call it home.
Bali is divided into one municipality, Denpasar, the capital, and eight regencies, Badung, Gianyar, Klungkung, Bangli Buleleng, Karangasem, Jembrana and Tabanan. Each regency in turn has a capital, that consists of districts, further divided into villages and then comprised of a bhanjar (local traditional neighbourhood organization). Returning visitors can see the gradual improvements in infrastructure, education and health and Bali seems to be firmly on its way to development.
Today, despite their almost magical expertise in coaxing rich harvests from fertile volcanic soils, Balinese are moving towards the more urbanized regions in their quest for more income where the tourism industry doesn't so much as flourish as come in its own tidal waves, big enough to meet the waves of Indian Ocean.
Set aside all your preconceived notions, discover yet undiscovered dimensions of this enchanting isle and make your own serendipitous journey of Bali, that has quite a few tricks up its sleeves even for returning visitors.
most popular
|
most recent
|
most relevant
|
unanswered questions
Help us rate places you know

Food & Places To Visit