You've already uploaded some photos. Do you want to delete these photos?
Proceed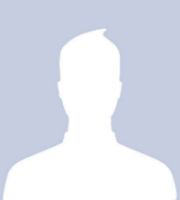 What places can one explore around Alwar?
Vineet Sharma
DEC 10 2012
0

people

found this answer useful

Useful ?

Yes
Forts, palaces and epic battles aside, Alwar boasts of a colourful heritage, animals that make you come back for a second look, and people as charming as the place itself. Alwar has some equally historic and adventure filled towns and places neighbouring it. Some of the places to explore around Alwar are:

Vijay Mandir Mahal

Made at the whims of the notorious Maharaja Jai Singh Prabhakar in 1918, next to a lake, Vijay Sagar, that too was created by the Maharaja, the palace with its 105 opulent rooms is the only saving grace of Jai Singh's legacy.The palace is located at a distance of 10 km from the main city. Beautiful and majestic, the massive castle reveals itself angle by angle. Skirted by a lush garden that does its best to surround this mammoth architectural splendour, if your visit coincides with monsoons or right after a spell of rain, do catch the reflection of royal, Rajput splendour in the cool, placid waters of the lake. It is said that Jai Singh built the palace and its surroundings on the lines of a ship set at sail. You can get this incredible sight mostly during or after monsoons when the lake is full. Being dependent on rains, the lake is frequently below its full brimming capacity. Wander through the palace's rooms and take a break in its serene gardens. Within the palace complex is a beautiful Sita Ram temple, generally crowded with devotees and visitors alike, it reaches mob size during the Ramnavmi celebrations, festival to celebrate the birth of Lord Ram.
There is a catch to visiting the palace. You will need a special permission from the Alwar House in Delhi.

Sariska National Park

If an adventure is what your heart seeks, set out on an expedition to the Sariska National Park and Tiger Reserve. Alwar to Sariska is a drive of 80 km on a road that has never seen better days. An erstwhile hunting reserve of the royal families of Rajasthan, Sariska became a wildlife sanctuary under the sustained efforts of Maharaja Jai Singh in 1958. Since then, hunting has been completely banned in the region, providing a safe haven and natural habitat for endangered species over the 800 sq km area that it is spread across. Once the Project Tiger was launched in 1971, Sariska was then declared as a Tiger Reserve, an attempt towards preserving the fast depleting numbers of tigers in India.
These efforts haven't been fruitless, as the national park now houses a large number and variety of jungle creatures, including leopards, wild dogs, jungle cats, hyena and jackals, and prey animals like sambars, cheetals, nilgais, chausinghas, wild boars and langurs. Birds are in no way a distant reality, with birds like Peafowl, Grey Partridge, Bush Quail, Sand Grouse, Tree Pie, Golden-backed Woodpecker, Crested Serpent Eagle and the Great Indian Horned Owl being either permanent residents or migratory visitors at the sanctuary. But tigers, of course, are the main attraction. The ideal way to explore this abundance of natural beauty is of course in an open jeep safari. Most hotels in the vicinity have facilities for arranging these expeditions. There also RTDC approved tour operators who arrange for a safari at government approved rates. A jeep safari for 5 people costs around INR 1100, with the possibility of one additional person at the charge of INR 200.

Entry Fee: INR 25 for Indian nationals, INR 200 for International tourists
Camera Charges: Nil for still cameras, INR 200 for video
Timings: 6am to 4pm (Summer), 7am to 3pm (Winter)
Duration of Safari: 3 hours
Guide Charges: INR 150 (one guide is compulsory per jeep)

On these safaris, it is ideal to carry water bottles, some light snacks, sunglasses and mosquito repellent lotions. A basic first-aid kit, with band-aids, antiseptic cream, etc. is also advisable, in case of any emergency. The sanctuary is open all through the year except between 1st July and 30th September

Bhangarh

Remember those childhood days when we would scare each other off of an isolated place or abandoned building calling it haunted and daring each other to go in? Well, here is your chance to bring all those memories alive in a town that has been officially declared haunted, although not in those precise terms. With its proverbial haunted haveli, Bhangarh welcomes you with its ghostly arms and cursed walls. Really a pre-historic site, the town was established in 1573 during the rule of Bhagwant Das. After a famine the town diminished in population and its legacy gradually dwindled into oblivion, known only for its curse, wished on it by a vengeful tantrik.
Crumbling steadily into ruins, with nature having taken over, your first sight of it will bring back every memory of those horror movies that begin with a group of happy go lucky friends, visiting an abandoned site, undaunted by the curse it carries. Worry not, the place, despite its notoriety, is visited by a steady stream of visitors. As you reach Bhangarh, there is a small settlement of about 200 houses on the main road on the outskirts. When you enter the town, you will cross three successive fortifications, with the outside one having 5 gateways called Ajmeri, Lahori, Hanuman, Phool bari and Delhi gate. Your steps inside will lead you to the Bhangarh fort, with its shadowy passages and shady steps leading to underground rooms. You can give it a quick tour as much of it is, especially the interiors, in a steady process of deterioration. Originally the fort had 7 stories and now only 4 remain. Housed in the complex there is also the Gopinath temple with beautiful stone carvings and sculptures. Additionally, you will come across Shiva, Someshwar, Mangla Devi, Lavina Devi and Keshava Rai temples that are some of the more remarkable structures of the town. You cannot remain in Bhangarh after sunset and before sunrise-it is legally prohibited by Archaeological Survey of India. The tantrik's curse is said to be behind the town's current ruin, which according to legend led to the death of all those who inhabited the city and palace and its isolation ever since.
Ghosts or not, one thing's for sure that you are likely to run for your life at least once during your visit as the palace and its grounds are inhabited by a horde of monkeys. It will be advisable to carry a stick with you, but do not try to hit any monkey as it is only going to make the rest from aggravated. Just beat it on the ground and make a loud noise as you do. Sitting forlornly against the backdrop of dense vegetation,dulled by century old dust, it is hard to imagine the hooded halls once filled with the chatter, bustle and splendour of royalty, now eerily quiet.

Siliserh lake

A vast lake, located at a distance of 18 km from Alwar, is yet another must visit places around Alwar. Tucked within the Aravalli hills, it's banks are an ideal place for a picnic and simply soaking in the natural serenity and tranquility afforded by the place. On one corner of the bank, towering over the lake is the Siliserh Lake Palace, now a converted heritage hotel. Boat rides are frequently organized. Teeming with fishes, you can also indulge in a bit of angling, but you will require prior permission, so check with the lake authorities.

Highway legends, tantrik curses, jungle safaris, loony kings-your trip to Alwar promises all this and much more. Vacation to Alwar will make you feel like you are inside a medieval story, with the desire to never check out.
MORE QUESTIONS ABOUT
Alwar
most popular
|
most recent
|
most relevant
|
unanswered questions
Help us rate places you know

Food & Places To Visit